Utah is getting organized for marijuana law reform, the NAACP is supporting a "states' rights" federal marijuana bill, attention turns to the drug war south of the border in Washington, and more. Let's get to it: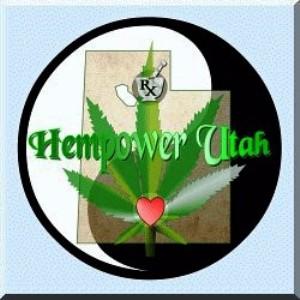 Marijuana Policy
NAACP Endorses Federal Respect States Marijuana Laws Act. The NAACP late last month formally endorsed the Respect States Marijuana Laws Act, House Resolution 1523. Introduced in April by Rep. Dana Rohrabacher (R-CA), the measure would protect both medical and recreational marijuana use and distribution in states where it is legal. That the nation's largest African-American organization and one of the top civil rights organizations would support a "states' rights" measure, given the history with which states' rights is weighted when it comes to race relations, suggests that the NAACP fully understands how destructive the war on marijuana has been to African-American communities.
Beehive State Activists Form Utah Cannabis Coalition. A number of Utah-based marijuana reform groups have formed the Utah Cannabis Coalition to fight for marijuana legalization in all its forms. The groups include Hempower Utah, SLC Hemp, Utah Moms for Marijuana, Salt Lake City Moms for Marijuana, Legalize Utah, and UtahCARE - Cannabis Awareness, Respect and Education. The coalition will be working to win over legislators and holding a number of event this fall and winter.
Search and Seizure
Another New Mexico Nightmare Drug Search, This One Courtesy of the Feds. The New Mexico chapter of the ACLU is representing a woman who was subjected to a strip search, vaginal and anal probes, X-rays, and a CAT-scan, as well as being forced to defecate in front of observers after a drug dog alerted on her as she crossed the US-Mexico border. No drugs were found. This incident comes after two recent cases of Deming police subjecting unwitting motorists to similar treatment, but in this case, the abuse took place at the hands of federal officials and compliant medical personnel.
International
Prague Grow Shop Raids Spark Protest. The Czech marijuana activist groups Leglizace organized a protest in central Prague Saturday against recent mass police raids on shops that sell indoor gardening equipment often used to grow marijuana. Some 200 people gathered to whistle loudly as they carried signs with messages such as "Growing is No Crime." Police have charged at least 22 people with criminal offenses in the wake of the raids.
Mexican Drug War
Petition to End US Support for Mexican and Central American Drug Wars. A petition sponsored by the Americas Program of the Center for International Policy is calling on Congress and the Obama administration to carry out a "fact-based evaluation and seriously rethink the war on drugs" as applied to Mexico and Central America. "We call on you to end funding to the bloody war on drugs in Mexico and Central America, which has led to the death and disappearance of more than 100,000 Mexicans and the dangerous militarization of the region. Instead of continuing to waste billions of taxpayer dollars through the Merida Initiative and the Central American Regional Security Initiative, we urge you to join citizens and governments of the region in the search for more just, effective and humane alternatives to the drug war at home and abroad," the petition says. You can sign it at the link above, and it could use your help; the goal is 5,000 signatures this week, but it so far has fewer than 500.
Javier Sicilia and Caravan for Peace in Washington, DC, This Week. Mexican poet and drug peace leader Javier Sicilia and the Caravan for Peace (Movement for Peace with Justice and Dignity) will be in Washington Tuesday and Wednesday. Sicilia and the group will brief the Organization of American States and Congress at separate events Tuesday and Wednesday. Click on the link for more details.