Uruguay appears poised to legalize marijuana Friday, the Afghan opium crop is at an all-time high, and the ACLU issues a report on people doing life without parole for nonviolent offenses. And there's more. Let's get to it: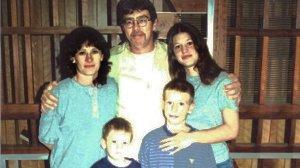 Marijuana Policy
Denver Marijuana-Smoking Rules Would Allow Toking Anywhere on One's Property. The Denver city council Tuesday gave preliminary approval to rules for marijuana consumption that would allow residents to smoke anywhere on their own property, even front yards. Earlier versions of the rules had attempted to impose stricter limits, but were beaten back. The rules would ban "display" or distribution of marijuana on the 16th Street Mall and in city parks. Violators would be hit with fines, not criminal offenses.
Up to an Ounce of Pot Now Legal in Jackson, Michigan. That didn't take long. Voters last week approved a local initiative to legalize the possession of up to an ounce, and on Tuesday, the city council unanimously amended city ordinances to comply. The change goes into effect immediately, but marijuana possession remains illegal under state law, and it isn't clear yet what local law enforcement is going to do.
Drug Overdoses
New Study on US Drug Overdose Deaths. A new study published in the American Journal of Preventive Medicine examines drug poisoning mortality on a county by county basis. Drug poisoning is now the leading cause of accidental death in the US and has increased threefold in the last three decades. The rise in drug poisoning deaths is correlated with an increase in the non-medical use of prescription drugs, especially opioids. There is a wealth of data in this study.
Sentencing
More Than 3,000 Doing Life in Prison for Nonviolent Offenses. Some 3,278 people in the US are serving sentences of life without parole for nonviolent offenses, and 79% of them are for drug offenses, according to a new report from the American Civil Liberties Union. Two-thirds of them are black. "The punishments these people received are grotesquely out of proportion to the crimes they committed," said Jennifer Turner, ACLU Human Rights Researcher and author of the report. "In a humane society, we can hold people accountable for drug and property crimes without throwing away the key."
Congressional Drug Warriors Want Stiffer Penalties for "Candy-Flavored" Drugs. Senators Diane Feinstein (D-CA) and Chuck Grassley (R-IA) Wednesday introduced the Saving Kids from Dangerous Drugs Act of 2013 (not yet available online). The bill would increase penalties for "drug dealers who entice children with candy-flavored methamphetamine, cocaine, or other dangerous drugs." Although the announcement emphasizes hard drugs, it also references medical marijuana products "with child-friendly names like Pot Tarts and Reese's Crumbled Hash Brownies."
Supreme Court Hears Two Drug-Related Sentencing Cases. The US Supreme Court Tuesday heard two cases where drug defendants are appealing lengthy prison sentences. In one case, the defendant was sentenced to 20 years in prison after selling heroin that resulted in the death of a drug user; in the other case, the defendant was sentenced to 10 years in prison for an "aiding and abetting" firearms offense during a drug deal gone bad. In both cases, the defendants argued that the sentences were not supported by the facts of the case. The cases are Burrage v. United States, U.S. Supreme Court, No. 12-7515 and Rosemond v. United States, 12-895, respectively.
International
Uruguay Senate to Vote on Marijuana Legalization Friday. Uruguay is poised to become the first country on the planet to legalize marijuana commerce with a Senate vote set for Friday. The lower chamber approved it earlier this year. Given that Uruguay has a parliamentary system and the measure has the support of the president and the governing party, it should be a done deal, but we'll check back in on Friday. (The link is Spanish-only. Lo siento.)
Afghan Opium Production at Record Levels, UN Says. Afghanistan produced a record 6,060 tons of opium this year, an all-time high, the UN Office on Drugs and Crime reported Wednesday. That's up 49% over last year and means that Afghanistan accounts for around 90% of the total global illicit opium supply. The withdrawal of NATO and US forces next year means no improvement is likely in the near future, the UN said.
South Africa Drug Treatment Groups Say Legalize Some Drugs. South Africa's Anti-Drug Alliance, a professional drug treatment group, is calling on the government to legalize some drugs and focus on treatment and prevention instead of emphasizing drug busts and related arrests. In a report last week, the group said government anti-drug spending, with its heavy emphasis on policing, was ineffective.