Two undercover Essex County sheriff's deputies shot and killed a suspected drug dealer Wednesday, sparking an angry response from area residents. The dead man, so far identified only as "Jose," becomes the 35th person to die in US domestic drug law enforcement operations so far this year.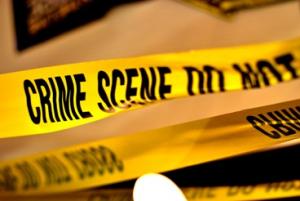 According to the
Newark Star-Ledger
, citing Essex County Chief of Detectives Anthony Ambrose, the deputies were doing a drug investigation and approached "Jose" in a building on North 9th Street. Ambrose said the man came out of the building with a loaded weapon, and both deputies opened fire, killing him.
Neighbors at the scene, who pelted the sheriff's office vehicle with rocks and debris, breaking at least one window, had a different version of events. Several of them told a Star-Ledger reporter that the deputies hit the man with their vehicle, then shot him as he lay on the ground. None of those interviewed would give their names, saying they feared retribution from the police.
"Why did you have to hit him with a car? Why'd you have to shoot him in the back?" people shouted over Ambrose as he spoke to reporters.
One neighbor who did identify himself, Jamar Smith, said he was a friend of the dead man and was on his way to his house when he heard the sound of a car crash followed by the loud bang of two gun shots. Smith and several others said one of the officers involved is well-known in the neighborhood for his aggressive policing and that they had had violent encounters with him, too.