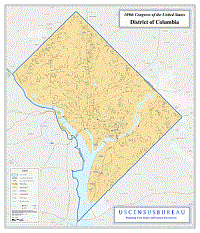 A bipartisan group of House members have introduced a bill that would exempt states that have passed medical marijuana or marijuana legalization law from federal marijuana law enforcement.
A recently leadked DEA memo suggested that the feds couldn't crack the encryption on Apples's iMessage communications system. There's both more and less to it than meets the eye.
StoptheDrugWar.org needs your support to continue our work during the most important time in drug reform we've ever seen. We have gifts to send you too, with donations of $15 or more.
A federal appeals court has upheld the DEA's decision to not allow UMass-Amherst Professor Lyle Craker to grow marijuana for medicinal research purposes, capping a 12-year odyssey.
More DEA raids in Los Angeles, federal prison bureaucrats ignore a Michigan medical marijuana prisoner's medical needs, and there is lots of action in state legislatures.
A new poll shows strong public support for marijuana law reform among voters in the nation's capitol.
In what could be the opening shot in the 2014 California gubernatorial race, Lt. Gov. Gavin Newsom came out strong for marijuana legalization and against the war on drugs Saturday.
The Vermont House has approved marijuana decriminalization. It still has to get through the state Senate.
Bills that aim to impose drug testing on people seeking public benefits are moving in Arkansas, North Carolina, and Texas.
A "reasonable suspicion" public benefits drug testing bill has been signed into law in Kansas.
There's something rotten in the Salt Lake Valley and maybe in Middle Tennessee, too. Meanwhile, an Arkansas cop heads to prison for protecting dope loads and a Mississippi narc gets nailed for his pill habit.
The International Drug Policy Reform Conference is a biennial event that brings together people from around the world who believe that the war on drugs is doing more harm than good.
Interns are making an important difference fighting the good fight with us at StoptheDrugWar.org.
Permission to Reprint:
This issue of Drug War Chronicle is licensed under a modified
Creative Commons Attribution license
. Articles of a purely educational nature in Drug War Chronicle appear courtesy of DRCNet Foundation, unless otherwise noted.