There's something rotten in the Salt Lake Valley and maybe in East Tennessee, too. Meanwhile, an Arkansas cop heads to prison for protecting dope loads and a Mississippi narc gets nailed for his pill habit. Let's get to it: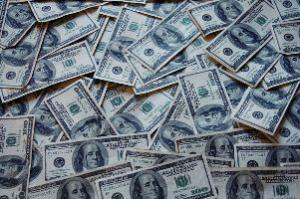 In West Valley City, Utah,
an internal audit released Friday has found that narcotics officers stole money and other items
from vehicles they seized and may also have taken drugs and money confiscated during arrests. The audit identified six "areas of concern," including improper evidence handling, missing cash and drugs, officers taking cash from vehicles, officers taking trophies or souvenirs, and the improper use of confidential informants. This is only the latest blow against a department plagued with corruption allegations. Earlier this week, 69 more drug cases were dismissed, bringing the total to well over a hundred state and federal cases dismissed because of questions about the credibility of West Valley narcs. The drug squad has been disbanded, and two of its members are on administrative leave. Those two, Shaun Cowley and Kevin Salmon, were also involved in the fatal shooting of alleged drug user Danielle Willard last November, an event as yet unexplained, and one that led to the unraveling of the scandal within the department.
In Erwin, Tennessee, the Unicoi County sheriff has requested an investigation of the department's drug funds and drug evidence after one of his narcotics officers resigned upon testing positive for drugs. Sheriff Mike Hensley has asked the local district attorney and the Tennessee Bureau of Investigation to conduct an investigation. Narc Matthew McNally resigned last Friday, two days after taking the drug test. He said he had a new job.
In Oxford, Mississippi, the former head of the Oxford Police drug squad pleaded guilty Tuesday to federal charges of "doctor shopping." Former head narc Searn Lynch was arrested on charges he obtained prescriptions from at least 17 different doctors. He was fired after the November arrest. He will be sentenced at a later date.
In Little Rock, Arkansas, a former Helena-West Helena police officer was sentenced last Thursday to 2 ½ years in prison for her role in the Operation Delta Blues federal corruption investigation. Marlene Kalb was convicted of taking cash to escort a felon she thought was transporting cocaine through the area. She was convicted extortion and attempt to possess a controlled substance. Although she faced up to 20 years on each charge, the judge said her sentence complied with federal sentencing guidelines.