Bills that would require recipients of public benefits such as welfare or unemployment benefits to submit to drug testing have advanced in three states. On Monday, an unemployment drug testing bill passed the Arkansas Senate. On Tuesday, a welfare drug testing bill won a Senate committee vote in North Carolina. And on Wednesday, a welfare drug testing bill passed the Texas Senate.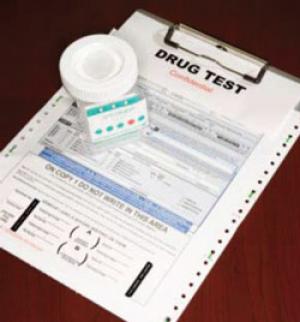 The Arkansas bill,
Senate Bill 38
, would require random, suspicionless drug testing of people receiving unemployment benefits. Those seeking unemployment would have to sign a waiver to allow for random drug testing, and they would be ineligible for benefits if they refused to sign or failed the drug test.
It passed the Republican-led Senate on a 25-5 vote and now goes to the House.
"Arkansas law states that you have to be adequately seeking employment, and by that you have to pass a drug test since so many employers require drug tests," said bill sponsor Sen. Jeremy Hutchinson (R-District 33), who said 80% of employers in the state require drug tests. His bill was "more of an enforcement mechanism than anything else," he added.
The bill is being opposed by the ACLU of Arkansas, which is threatening to fight it if it becomes law. But even if the bill gets through the House, Gov. Mike Beebe (D) has signaled it might not survive his veto pen.
"We have concerns about whether the bill will put us in violation of the federal unemployment laws administered by the US Department of Labor," Beebe spokesman Matt DeCample told Reuters. "There are also continued concerns as to whether the cost of implementing such a program would produce any real savings in offset."
The North Carolina bill, Senate Bill 594, sponsored by Sen. Jim Davis (R-Macon), would require applicants for Temporary Assistance for Needy Families (TANF) to undergo mandatory suspicionless drug tests at their expense. Applicants would be reimbursed if they tested negative, but denied benefits if they tested positive -- until they have entered and paid for drug treatment.
Things got testy before the measure passed the Senate Judiciary Committee Tuesday.
"If you have money to buy drugs, you have money to buy food, you have money to support your family," Davis said. "You don't deserve public assistance." Non-drug users "will gladly" pay for drug tests because they know they will be reimbursed, he said.
"If they're already there because they need food stamps, where are they going to come up with that money? They're scraping the bottom," Sen. Ellie Kinnaird (D-Orange) shot back.
Bill Rowe of the North Carolina Justice Center told lawmakers that studies showed drug use is no more common among welfare recipients than the general public, and that similar laws in Florida and Michigan had been found unconstitutional, sparking an angry reaction from one lawmaker.
"Our Fourth Amendment doesn't allow suspicionless testing of people," Rowe said. "There's no decision that says this is okay."
"You're okay with (drug users) getting federal dollars if they've had a doobie and get the munchies and need more food stamps?" challenged Sen. Tommy Tucker (R-Union). "Sit down."
Noting that the bill "mostly affects poor people and a significant number of them people of color," Sen. Angela Bryant (D-Rocky Mount) said its sponsors were letting their "prejudice" show. "There's a lot of people getting government money," she said. "Let's not start with poor people on this. Let's start with ourselves. When you run for election, you should have to take a drug test. If we give a scholarship, you should have to take a drug test."
"I really reject the notion of injecting race into this thing," Davis shot back. "I'm sick and tired of it. This is not a racial bill."
The bill was approved on party lines and now goes to the Senate Health Committee.
The Texas bill, Senate Bill 11, would require TANF applicants to undergo a drug use assessment, and if there is "good cause to suspect" drug use, they must then undergo a drug test. A positive drug test would result in a denial of benefits for six months, with a second positive drug test resulting in a denial of benefits for a year, although they could be restored after six months if drug treatment is completed.
People who had prior drug convictions or previous positive drug test results would face mandatory drug testing.
"Taxpayer dollars shouldn't be used to subsidize a person's drug habit," said bill sponsor Sen. Jane Nelson (R-Flower Mound).
"Welfare should never subsidize the irresponsible choices of otherwise capable people who instead elect to stay at home, play video games, and get high with their friends," Lt. Gov. David Dewhurst (R) said.
The bill passed the Senate on a 31-0 vote after Nelson agreed to language sought by Democrats that ensured that children of parents who tested positive wouldn't lose their benefits. It now goes to the House.