The Vermont House of Representatives Friday approved a bill that would decriminalize the possession of small amounts of marijuana. The bill passed on a vote of 98-44.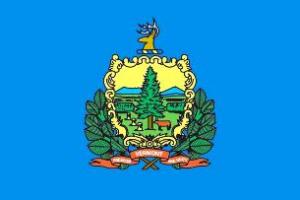 The bill now moves to the Senate. It is supported by state Attorney General William Sorrell and Public Safety Commissioner Keith Flynn, both of whom testified for it in the House. Gov. Peter Shumlin (D) has also expressed support for decriminalization.
Introduced by Rep. Christopher Pearson (P-Burlington) with a tri-partisan group of 38 cosponsors,
House Bill 200
would decriminalize the possession of up to an ounce of pot, making it only a ticketable offense, like a traffic citation. Minors under 21 would additionally have to undergo substance abuse screening.
Under current Vermont law, possession of up to two ounces is a misdemeanor punishable by up to six months in jail, and up to two years in jail if it's not a first offense.
"Vermont is another step closer to adopting a more sensible approach to marijuana policy," said Matt Simon, a legislative analyst for the
Marijuana Policy Project
. "The support demonstrated by members of the House reflects that of the state's top law enforcement officials and the voters."
Marijuana is decriminalized in 17 states, including Vermont's neighbors, Connecticut, Maine, Massachusetts, and New York.