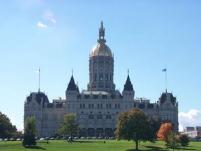 The White House has released its proposed 2013 federal drug budget, and it looks pretty much like all the other federal drug budgets, only bigger.
Bills to legalize medical marijuana have been filed (or are about to be filed) in 18 states, and advocates point to three or four of them that are looking like they have a particularly good chance of passage.
The former general who is Guatemala's new president is speaking out again on drug legalization.
Voters in Washington state will decide whether to legalize marijuana on the November ballot -- and they may not be alone.
A Detroit initiative that would legalize the possession of up to an once of pot by adults in private appears to be headed for a summer vote after the state Court of Appeals overturned a lower court decision blocking it.
Medical marijuana patients are taking to the streets Thursday, Feb. 16, to protest the Obama administration's clampdown on medical marijuana across the country. And then, there's the action at the state and local level.
Delaware's governor has pulled the plug on the state's medical marijuana dispensary program in the face of threats from the US Attorney.
Bills to drug test welfare and other public benefits recipients were blocked in South Dakota and Virginia after state officials warned against such legislation.
The Mexican army has made a massive methamphetamine bust, seizing 15 tons of pure tweak with a US street value of $4 billion.
A 28-year-old Iowa man has died after apparently falling from an apartment balcony as he tried to evade police during a drug raid.
A state trooper transporting marijuana, a pair of cops ripping off drug cash, a constable smuggling across the Mexican border, and a cop with a bad pain pill habit make this week's hall of shame.
Events and quotes of note from this week's drug policy events of years past.
Permission to Reprint:
This issue of Drug War Chronicle is licensed under a modified
Creative Commons Attribution license
. Articles of a purely educational nature in Drug War Chronicle appear courtesy of DRCNet Foundation, unless otherwise noted.