The push to mandate drug testing for recipients of public benefits is sweeping statehouses across the country this year, but in two states, those efforts hit a roadblock last week. In South Dakota and Virginia, bills were either defeated or deferred.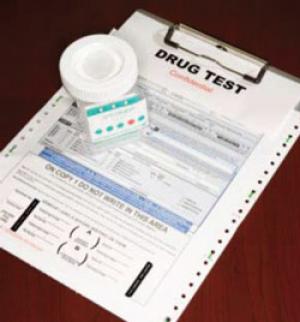 In South Dakota, the House Health and Human Services Committee last Monday killed a pair of bills that would have required people receiving welfare or Medicaid benefits to undergo random, suspicionless drug testing.
House Bill 1268
, introduced by Rep. Mark Kirkeby, would have directed the state to create a drug testing pilot program for Medicaid recipients, while
House Bill 1174
, introduced by Rep. Mark Venner (R-Pierre), would have mandated drug testing for welfare recipients based on "reasonable cause." Both bills would have thrown people who tested positive off the programs.
But after Social Services Secretary Kil Malsam-Rysdon testified that federal law barred drug testing for people on Medicaid and that drug testing welfare recipients hadn't saved any money where it had been implemented, the two measures were voted down, or, in South Dakota's unique legislative language "deferred to the 41st legislative day." (The session only lasts 40 days.)
"If this passes, Medicaid in South Dakota would not exist," she said, referring to Kirkeby's bill. As for Venner's bill, if people suspect welfare recipients are using drugs, they should call the cops or children's services officials, Malsam-Rysdon said. "There are other systems to deal with illegal drug use," she added.
That same day, a Virginia House Appropriations Committee subcommittee voted to defer action on a welfare drug testing bill for this session. Two days later, the committee followed the lead of the subcommittee, so the bill will see no further action this year, although it could be taken up again next year.
The bill,
House Bill 73
, would have required local social service agencies to screen welfare recipients for probable cause they were using drugs, and if probable cause was found, subject them to a full substance abuse assessment, which could include drug tests. Participants who failed the drug test would have been ineligible for benefits for a year unless they completed a drug treatment program.
Legislators expressed concern about the bill's cost after the Department of Planning and Budget estimated that the drug testing provision would cost the state $1.3 million in its first year and $1 million a year thereafter.
"It's just that the money situation is tight," subcommittee Chair Del. Riley Ingram (R-Hopewell) said Monday explaining his vote.
A companion measure in the Senate, though, is still alive. It is before the Senate Finance Committee.