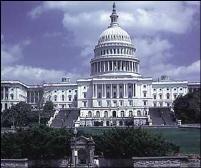 A Washington, DC, press conference Thursday kicked off a day of actions around the country Friday to mark the 40th anniversary of Nixon's declaration of a "war on drugs."
From sea to shining sea, people took to the streets for protests and vigils to mark the 40th anniversary of Nixon's war on drugs.
Last Wednesday was a bloody day in Nuevo Leon, and last weekend was a bloody one in Michoacan. And those are just the high-lights.
It never ends, does it? Another week, another set of crooked cops. At least this week, the jail and prison guards managed to stay out of the news.
Florida's drug testing-crazed governor has backed down from a plan to subject state employees to suspicionless drug tests.
The Chicago Housing Authority's proposal to require suspicionless drug tests for public housing residents excited lots of opposition. Now it's dead.
Will New Jersey medical marijuana patients ever gain legal access to their medicine? Eighteen months after the law was passed, Gov. Christie appears bent on delaying it as long as possible.
Last month, police in Sao Paulo attacked marijuana legalization marchers after their march was banned. Next year, they won't be able to do that.
An Indian regional appeals court has struck down a mandatory death penalty for drug offenses. That's the first time any court anywhere has done so.
A creaky, half-blind, 69-year-old Virginia man is dead after shooting at police raiding his home for pain pills.
Events and quotes of note from this week's drug policy events of years past.
Permission to Reprint:
This issue of Drug War Chronicle is licensed under a modified
Creative Commons Attribution license
. Articles of a purely educational nature in Drug War Chronicle appear courtesy of DRCNet Foundation, unless otherwise noted.