It never ends, does it? Another week, another set of crooked cops. At least this week, the jail and prison guards managed to stay out of the news. Let's get to it: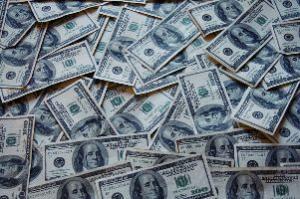 In New York City,
an NYPD narcotics detective was arrested on June 9
on charges he lied about witnessing drug transactions that resulted in the arrest of one man for selling crack and three others who were his customers. Detective Francisco Payano's fictive report began to fall apart last year when a defense attorney brought forward surveillance video footage of the location in question that showed no drug dealing going on at the time in question and that Payano wasn't even present. The case against the alleged dealer has been dropped, but one customer already pleaded guilty to a misdemeanor. The cases against the other two have been sealed. Payano faces 64 counts of perjury and other charges. He has been released pending trial.
In Nashville,
a Metropolitan Nashville police officer was indicted Friday
on federal bribery and drug trafficking charges. Officer Richard Wilson, 31, went down in a sting after accepting $24,500 to transport what he thought was cocaine for who he thought were drug traffickers. He is charged with soliciting a bribe, attempted cocaine distribution, and money laundering.
In Philadelphia,
two former Philadelphia police officers were sentenced June 15
to 10 to 20 years in prison each after being caught in an undercover sting helping drug dealers rob a man they thought was a drug courier. Christopher Luciano, 23, and Sean Alivera, 31, were arrested last October and pleaded guilty in April to charges of robbery, conspiracy, kidnapping, official oppression and possession of a drug with intent to deliver.
In Jacksonville, Florida,
a former Jacksonville Sheriff's officer was sentenced Monday
to 10 years in federal prison for agreeing to transport cocaine from Daytona to Jacksonville in return for payment. Former officer Carl Kohn went down after he starting plotting a deal with a "cooperating individual" to transport five kilos of cocaine in return for $2,500. He pleaded guilty to possession with the intent to distribute five or more kilos of cocaine.
In Mesquite, Texas,
the former head of the Mesquite Police narcotics unit was sentenced Monday
to 15 months in federal prison for stealing cash during an undercover drug operation. John David McAllister, 42, went down after authorities received a tip that an officer was stealing drug money and FBI agents set up an undercover sting in March. FBI agents left $100,000 in cash in 52 bundles in a car they directed McAllister to search. They videotaped him removing one of the bundles and stuffing it in his pants before returning to the Mesquite Police Department. Still under surveillance, McAllister then drove to a nearby shopping mall and bought a $480 watch. FBI agents matched the cash used in that transaction to photocopies of the cash they used in the sting. McAllister was charged with theft of government property.