[Editor's Note: This year, Drug War Chronicle is trying to track every death directly attributable to drug law enforcement during the year. We can use your help. If you come across a news account of a killing related to drug law enforcement, please send us an email at [email protected].]
Police in Hampton, Virginia, executing a search warrant for prescription pain pills shot and killed a 69-year-old homeowner after he fired on them inside the house. William Cooper becomes the 30th person killed in US domestic law enforcement operations so far this year.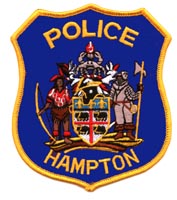 According to
the Daily Press Hampton News
, police sought a search warrant after a confidential informant told them Cooper had sold methadone, Percocet, and "several other unknown prescription pills" from his home. Police executed the warrant just after 10:00am Saturday, forcing his front door open and entering the residence.
Hampton Police spokesman Jason Price said police identified themselves when they arrived at the house. "We did knock and announce our presence," he said. "It was not a no-knock search warrant."
A common police practice in executing warrants is to announce their presence with loud knocks on the doors and shouts of "Police!" or similar phrases, then wait a matter of seconds before breaking down the door, effectively making them knock and announce raids in technical legal terms only. Neighbors reported the police had forced their way in, and the door was visibly broken.
Price said there was an exchange of gunfire, with Cooper shooting first and the officers firing back. Cooper was pronounced dead at a local hospital an hour later.

Police announced Tuesday
they had seized four prescription pain pill bottles -- three of them empty -- and a number of weapons in the retiree's home. They consisted of one empty bottle of Oxycontin and three bottles of Oxycodone-acetaminophen (Percocet), with one containing pills. They also seized 16 other pill bottles, including ones containing drugs used for treating the symptoms of arthritis, diabetes, and heart disease. Police also seized Cooper's wallet, $903 in cash, and his 2000 Lexus, as well as a vehicle title and "financial documents." They alleged the 11-year-old car was connected to the drug sales.
"We did locate evidence that supports the charge of distribution of illegal narcotics," police spokesman Jason Price said Tuesday. Police did not say whether Cooper had prescriptions for the pain pills.
But friends of Cooper said he used a cane, suffered from knee and back pain, and took lots of pain medications. Cooper complained that the drugs he was taking "weren't enough" for the pain, said Richard Zacharias, 58, a retired NASA employee who was renting a trailer home from Cooper. He also said that Cooper had poor eyesight because of cataracts and often slept late. Those factors might have caused him not to realize it was police in his home at 10:00am, Zacharias said.
But Price said police would continue to identify themselves as they moved through the home. "It's very obvious that we're the police," he said.
"It doesn't smell right," Zacharias protested. "He wasn't real big, he wasn't real threatening." The police killed Cooper "in his own house, and that doesn't sit right with me," he said. "People around here sleep with a gun beside their bed because of all the home invasions we've had. The guy was a nice guy. The guy was a good guy."
The two so far unnamed police shooters are now on administrative leave with pay pending an investigation. But Hampton Police Chief Charles Jordan Jr. didn't see any need to wait for that. "The investigation thus far supports the actions of the officers," Jordan said Saturday. "They were met with deadly force and had no alternative other than to return fire."