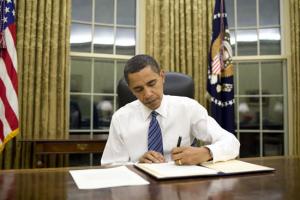 Help bring about the brighter future that awaits us beyond prohibition, by making a tax-deductible educational donation or a non-deductible lobbying donation before year's end.
The Detroit DEA doesn't seem to have gotten the memo. You know, the one from Eric Holder in October 2009 telling it to quit messing with medical marijuana in states where it is legal.
President Obama issued the first pardons of his presidency, including four for drug offenders. But he issued no commutations for people still doing time.
The Senate Judiciary Committee Wednesday approved the nomination of Michele Leonhart to head the DEA, but one senator has vowed to place a hold on it on the Senate floor over the issue of pain relief for seniors.
It's been nearly a year since medical marijuana passed the New Jersey legislature, and now Gov. Christie and an Assembly leader have cut a deal -- but the patients aren't real happy.
As 2010 ticks down, Ciudad Juarez is on track to hit 3,000 murders this year, and that national toll for the year could hit 10,000.
A bad narc in New York and a meth-loving deputy in Minnesota go down.
The European Union has moved to ban the synthetic stimulant mephedrone, despite a lack of evidence for its harms or related fatalities.
The Dutch justice minister and some southern mayors are using the specter of organized crime violence to crack down on cannabis cafes and institute a "members only" system barring foreigners.
Events and quotes of note from this week's drug policy events of years past.
Permission to Reprint:
This issue of Drug War Chronicle is licensed under a modified
Creative Commons Attribution license
. Articles of a purely educational nature in Drug War Chronicle appear courtesy of DRCNet Foundation, unless otherwise noted.