Decriminalization bills are alive in Alabama and North Carolina, the Iowa Senate approves hemp, the FDA eases opioid prescribing rules, Ciudad Juarez sees a bloody weekend, and more.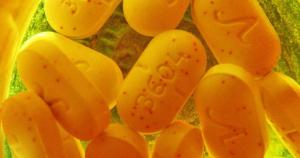 Marijuana Policy
Alabama Decriminalization Bill Advances. The Senate Judiciary Committee on Wednesday approved SB 98, which would decriminalize the possession of up to an ounce of marijuana. People caught with less than an ounce would face a maximum $250 fine for the first two offenses, but possession of between one and two ounces would be a Class A misdemeanor and possession of more than two ounces would be a Class C felony worth up to 10 years in prison.
Michigan Bills Would Cut Sentences for Pot Prisoners, Probationers. A package of bills from Sen. Sylvia Santana (D) would allow people on probation or in prison for marijuana offenses to have their sentences reduced or eliminated. While there are only three people in state prison who would be affected, more than 1,300 people are on probation for marijuana offenses. "We have already legalized marijuana in the state so therefore this is just the right thing to do," Santana said.
North Carolina Decriminalization Bill Filed. Four state representatives have cosponsored HB766, which would "decriminalize possession of four ounces or less of marijuana and allow for the expunction of possession of marijuana offenses involving possession of four ounces or less of marijuana." It's been referred to the House Rules Committee.
Hemp
Iowa Senate Passes Hemp Legalization. The Senate voted 49-1 to approve SF 599, the Industrial Hemp Act. The hemp industry would be regulated by the state Department of Agriculture and Land Stewardship. The bill now goes to the House.
Heroin and Prescription Opioids
FDA Eases Opioid Policy to Allow for Tapering. The Food and Drug Administration has issued labeling changes for prescription opioids that instruct physicians to taper opioid prescriptions rather than cut them down or off. The agency also acknowledged that a 2016 CDC guideline restricting opioid prescriptions had resulted in harms to patients. "Recently, the FDA has received reports of serious harm, including serious withdrawal symptoms, uncontrolled pain and suicide, in patients who are physically dependent on opioid pain medicines when these medicines are suddenly discontinued or when the dose is reduced too quickly, often without adequate patient communication, follow-up or support," the FDA said in an April 9 announcement. "These practices have also been associated with patients attempting to find other sources of opioids in order to minimize their withdrawal symptoms or self-medicate for pain," the statement said.
Harm Reduction
California Bill Would Let Localities Veto Needle Exchange Programs. State Sen. John Moorlach (R-Orange County) has filed a bill that would require city or county officials to sign off before needle exchanges could operate in their jurisdictions. SB 689 is opposed by public health advocates, who fear it could lead to increased HIV and Hep C transmission and even overdose deaths. The bill is set for a hearing before the Senate Health Committee next week.
International
Mexico Sees Bloody Weekend in Ciudad Juarez. Ciudad Juarez saw its bloodiest weekend of the year so far, with 19 people killed last Friday, Saturday, and Sunday. That brings the death toll for the month so far to 79 as warring cartel factions fight over the lucrative plaza, or control of drug smuggling and retail sales operations.