California lawmakers forego an opportunity to cut legal pot taxes, Pennsylvania's third largest city decriminalizes marijuana possession, the head of a UN agency calls on Latin America to consider drug legalization, Bangladeshi drug war killings mount, and more.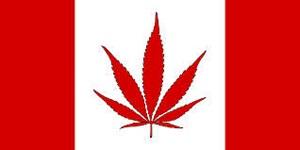 Marijuana Policy
California Bill to Lower Pot Taxes Voted Down. Even though legal marijuana sales and tax revenues are much lower than anticipated, the legislature has passed on an opportunity to entice people away from the black market by cutting legal marijuana taxes, which can reach 50% of the purchase price when state and local taxes are included. A bill that would have lowered the state excise tax to 11% and suspended grower taxes for three years, Assembly Bill 3157, was defeated in the Assembly Appropriations Committee last Friday, but sponsor Tom Lackey (R-Palmdale) said he hoped it could still be revived this year.
Colorado Grew 500 Tons of Legal Marijuana Last Year. Legal marijuana growers produced nearly 500 tons of pot last year, the Colorado Marijuana Enforcement Division reported last Friday. That turned into 411,000 pounds of purchased buds and more than 11 million edibles sold. The trend of production increasing each year since legalization continues.
Allentown, Pennsylvania, Decriminalizes. Pennsylvania's third largest city has now decriminalized the possession of small amounts of marijuana. Allentown Mayor Ray O'Connell last Friday signed into law a measure passed 4-3 by the city council that makes possession of 30 grams or less a summary offense with a fine as low as $25.
Medical Marijuana
Florida Judge Rules Patients Can Smoke Medical Marijuana. An Orlando circuit court judge ruled last Friday that the state legislature's ban on smoking medical marijuana is unconstitutional. State voters had approved medical marijuana in 2016 -- without any ban on smoking.
Florida Governor Immediately Appeals Ruling That Patients Can Smoke Their Medicine. The ruling that patients can smoke their medicine is on hold after Gov. Rick Scott (R) immediately appealed the Orlando judge's ruling.
International
Head of UN Agency Says Latin America Must Consider Legalizing Drugs. Alicia Barcena, head of the Economic Commission for Latin America and the Caribbean (ECLAC), told a weekend forum in Paris that Latin America must seriously ponder drug legalization to reduce the human costs of drug prohibition. "I'm going to be very provocative. Who would drug legalization be good for? Latin America and the Caribbean, for God's sake. Because the illegality is what's killing people," she said. "It's time to seriously consider legalizing drugs."
Canadian Senate Committee Approves Marijuana Legalization Bill. The Senate Social Affairs Committee has approved the C-45 marijuana legalization bill with 40 amendments (most of them merely technical), including one that would give provincial governments the ability to ban homegrown marijuana. The committee's amended version of the bill will now go back to the Senate as a whole, which will decide whether to accept or reject the amendments or propose additional changes. The Senate has agreed to hold a final vote by June 7, which would allow the Trudeau government to meet its promise of having legal marijuana up and running by the end of summer.
Taliban Commander Orders Drug Labs Moved Out of Urban Areas to Avoid Civilian Casualties from American Air Strikes. The Taliban's shadow governor of opium-producing Helmand province has ordered drug labs moved out of populated areas because American air strikes are killing a rising number of civilians. Mullah Manan said that "due to one factory hundreds of the public are at risk from bombings and missiles" and called for facilities to shift to "mountains and valley sides" instead. Under looser rules of engagement under the Trump administration, bombing raids have nearly tripled in the first three months of this year compared with 2017.
Bangladesh's Murderous Anti-Drug Campaign Continues. Amid rising fears of a Philippines-style war on drugs, the latest reports are now that the toll has risen to 86 killed and more than 7,000 arrested since the government announced a new anti-drug offensive earlier this month. Human Rights Watch is speaking out, with Meenakshi Ganguly, the group's South Asia director warning that the government "should heed concerns and allegations by families and activists that several of these deaths could be extrajudicial killings."