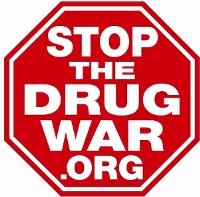 There are some bumps on the way to legal marijuana.
A June Oklahoma medical marijuana initiative is polling well, and so is a November Utah one; Florida's courts must decide whether patients can smoke their medicine, Arizona's high court strikes down a law barring medical marijuana on campus, and more.
The US Surgeon General has some surprisingly frank words about harm reduction and evidence-based drug policy, Cory Booker's Marijuana Justice Act picks up another sponsor, Arizona's Supreme Court throws out a state law criminalizing the use and possession of medical marijuana on campus and more.
The bloody Filipino drug war model spreads to Bangladesh, Congress continues to undercut District of Columbia marijuana and drug policy, a new poll has the Oklahoma medical marijuana initiative cruising toward victory next month, and more.
California lawmakers forego an opportunity to cut legal pot taxes, Pennsylvania's third largest city decriminalizes marijuana possession, the head of a UN agency calls on Latin America to consider drug legalization, Bangladeshi drug war killings mount, and more.
A bill that would mandate life sentences for selling drugs involved in fatal overdoses is moving in Rhode Island, a California US attorney says he's too busy with the black market to go after legal marijuana, another Utah poll has a medical marijuana initiative winning, Guatemala gets its first coca crop and more.
Permission to Reprint:
This issue of Drug War Chronicle is licensed under a modified
Creative Commons Attribution license
. Articles of a purely educational nature in Drug War Chronicle appear courtesy of DRCNet Foundation, unless otherwise noted.