A bill that would mandate life sentences for selling drugs involved in fatal overdoses is moving in Rhode Island, a California US attorney says he's too busy with the black market to go after legal marijuana, another Utah poll has a medical marijuana initiative winning, Guatemala gets its first coca crop and more.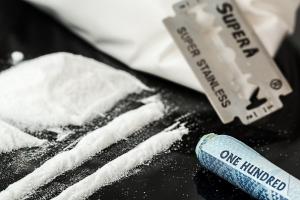 Marijuana Policy
California US Attorney Says Too Much Black Market Work to Focus on Legal Market. Sacramento-based McGregor Scott, US Attorney for the Northeastern District of California, said Tuesday there is so much marijuana being grown illegally on federal lands and trafficked to other states that he doesn't have the resources to go after state-legal marijuana operations. Scott said he would focus on interstate trafficking, organized crime, and damage to public lands.
New Jersey Legalization Advocate Wants to Tie Legalization, Medical Marijuana. State Sen. Nicholas Scutari (D-Union) is working on a plan to combine a marijuana legalization push with a bid to expand medical marijuana, but some lawmakers are warning the effort could blow up chances for either to pass this year. The medical marijuana expansion plan has broad support; the move to legalize marijuana is much more contentious.
Northern Marianas Legalization Bill Advances. The Commonwealth of the Northern Marianas Islands (CNMI) has taken another step toward legalizing marijuana. The House Committee on Judiciary and Government Operations has unanimously approved a bill that would allow adults to grow, possess, and consume marijuana and set up a system of taxed and regulated sales and production. The bill has already passed the Senate and now awaits a House floor vote.
Medical Marijuana
Yet Another Utah Poll Has Medical Marijuana Initiative Winning. A new poll from Dan Jones & Associates finds that nearly three out of four Utah residents support the Utah Patients Coalition medical marijuana initiative. The poll had 72% either "strongly" or "somewhat" in support, with 25% opposed, and only 2% undecided. While the LDS Church has come out against the measure, even 59% of self-described very active Mormons say they are for it.
Sentencing
Rhode Island Senate Approves Bill Allowing Life Sentences in Overdose Deaths. The state Senate on Tuesday approved Senate Bill 2279A, which allows prison sentences of up to life for those convicted of selling, delivering, or distributing an illegal drug that results in a fatal overdose. The bill passed 22-11 over the objections of treatment professionals, mental health advocates, and civil liberties organizations, which argued that tougher sentences will only make it harder to fight drug overdoses. "We know, based on decades of criminal justice based drug policy, that harsher penalties do not decrease drug using activity. So, this bill's disturbing message will not decrease drug use, nor drug trafficking -- the economics ensure this -- but it will further marginalize people who use drugs and increase their fears," a joint letter to the Senate said. "Use of a public health approach, not lengthy criminal sentences for users and small-time dealers, is essential for our state's ability to continue to make headway in this crisis." The bill now goes to the House.
International
Guatemalan Authorities Bust First Coca Farm. The National Civil Police announced over the weekend that they had found and destroyed a 2 ½ plot of coca plants sown between coffee plants, the first discovery of coca cultivation in the country. The crops were found in a remote area of Alta Verapaz department. Honduras recently saw its first and second discovery of coca plantings, too, suggesting that traffickers are attempting to cut risk and transport costs by planting the cocaine-producing crop nearer to US markets.