A June Oklahoma medical marijuana initiative is polling well, and so is a November Utah one; Florida's courts must decide whether patients can smoke their medicine, Arizona's high court strikes down a law barring medical marijuana on campus, and more.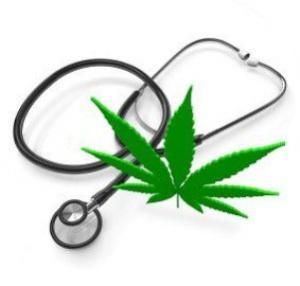 Arizona
Arizona Supreme Court Okays Medical Marijuana on College Campuses. The court ruled last Wednesday that the state can't criminally charge card-carrying medical marijuana patients for possessing and using their medicine on campus. In Arizona v. Maestas, the court held that a 2012 law banning medical marijuana on campus violated the state's protections for voter-approved laws. The Supreme Court ruling upholds an appellate court ruling that also found in Maestas' favor.
Florida
Florida Judge Rules Patients Can Smoke Medical Marijuana. An Orlando circuit court judge ruled last Friday that the state legislature's ban on smoking medical marijuana is unconstitutional. State voters had approved medical marijuana in 2016 -- without any ban on smoking.
Florida Governor Immediately Appeals Ruling That Patients Can Smoke Their Medicine. The ruling that patients can smoke their medicine is on hold after Gov. Rick Scott (R) immediately appealed the Orlando judge's ruling.
Illinois
Illinois House Panel Approves Using Medical Marijuana to Fight Opioid Addiction. The House Executive Committee voted 8-3 last Thursday for a bill that would allow people who qualify for opioid prescriptions to apply for the state's medical marijuana program. The measure, Senate Bill 336, has already passed the Senate, but still needs some cleanup provision enacted in the Executive Committee before it goes to the House floor.
Ohio
Ohio Dispensary License Announcement Delayed. The state Board of Pharmacy announced Tuesday that its planned announcement of dispensary license awards Wednesday has been postponed and that provisional licenses will instead be issued in June. Legal medical marijuana sales are supposed to begin on September 8. Stay tuned.
Oklahoma
Oklahoma Poll Has Medical Marijuana Initiative in Good Shape. A new Sooner Poll has the medical marijuana initiative, State Question 788, cruising toward victory in next month's election. The opposition has managed to drag approval down from 61.8% in January to 57.5% now, but that's still enough support to win a month from now.
Pennsylvania
Pennsylvania Judge Halts Medical Marijuana Research Program. A Commonwealth Court judge has granted a temporary injunction sought by numerous dispensaries and growers and processors to halt the state's medical marijuana research program. The plaintiffs worry that the regulations for the clinical research programs would give an unfair advantage to clinical research partners and growers. The Health Department is now pondering next steps.
Utah
Yet Another Utah Poll Has Medical Marijuana Initiative Winning. A new poll from Dan Jones & Associates finds that nearly three out of four Utah residents support the Utah Patients Coalition medical marijuana initiative. The poll had 72% either "strongly" or "somewhat" in support, with 25% opposed, and only 2% undecided. While the LDS Church has come out against the measure, even 59% of self-described very active Mormons say they are for it.
[For extensive information about the medical marijuana debate, presented in a neutral format, visit MedicalMarijuana.ProCon.org.]