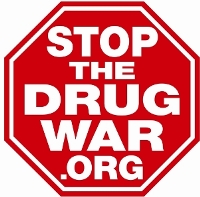 The Bluegrass State joins the medical marijuana club.
The UN Office on Drugs and Crime reports that cocaine production and use are up, up, up.
Eating poppy seed bagels before giving birth led to a nightmarish odyssey for two New Jersey women. Now, they want to force change.
If you want to smoke marijuana in Muskogee, you'll have to keep your medical marijuana card.
A look back at a mostly forgotten era of Colombian drug history.
Kentucky becomes the 38th state to embrace medical marijuana.
A small-town Pennsylvania police chief gets a slap on the wrist for pilfering heroin to feed his habit, a former North Carolina cop gets caught partying in a church parking lot at midnight, and more.
An Arkansas marijuana legalization bill gets filed, the German health minister says the government's marijuana legalization bill will be revealed after Easter, and more.
Michigan's former GOP House Speaker pleads guilty to marijuana bribery, a natural psychedelic legalization bill is filed in Uruguay, and more.
Maryland is just the governor's signature away from having a system of taxed and regulated marijuana commerce, Minnesota lawmakers fold a psychedelic task force bill into a must-pass healthcare omnibus bill, and more.
A drug policy thinktank releases a "toolkit" for avoiding a corporate takeover of the marijuana industry, the Texas House approves a fentanyl test strip legalization bill, and more.
A Maryland bill blocking police searches based on the odor of marijuana is on the governor's desk, a Delaware bill to end civil asset forfeiture reform is filed, and more.
Permission to Reprint:
This issue of Drug War Chronicle is licensed under a modified
Creative Commons Attribution license
. Articles of a purely educational nature in Drug War Chronicle appear courtesy of DRCNet Foundation, unless otherwise noted.