With the signature of Gov. Andy Beshear (D) on Senate Bill 47 last Friday, Kentucky became the 38th state to make medical marijuana legal. The legislature had balked for years on medical marijuana, but Beshear pushed hard for it since he took office in late 2019.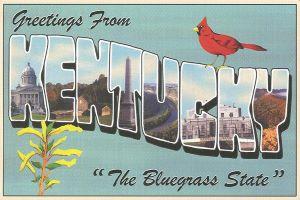 In the face of continuing legislative inaction, Gov. Beshear formed the
Team Kentucky Medical Cannabis Advisory Committee
in June 2022 to travel the state and listen to Kentuckians' views on the topic. On Sept. 30, 2022, the Governor
released the summary
from the committee that proved Kentuckians agree that it is past time for the commonwealth to take action on legalizing medical cannabis.
Last fall, Beshear turned up the heat on the legislature by signing an executive order providing access to medical marijuana for Kentuckians who suffer from at least one of 21 medical conditions, including cancer, multiple sclerosis, post-traumatic stress disorder, muscular dystrophy and terminal illness. Beshear then worked with lawmakers this session to push for full legalization of medical marijuana, arguing it would further provide relief for those suffering, fuel job growth, and help support the state's farmers. And now, those efforts have paid off.
"In November, I signed an executive order to help Kentuckians with certain medical conditions, like our veterans suffering from PTSD, find safe and effective relief through medical cannabis," Beshear said. "Now, I am finally able to sign this legislation into law and fully legalize medical cannabis -- something the majority of Kentuckians support."
He wasn't the only one basking in the glow of victory.
"I am very happy to be here with friends to celebrate this special day. The signing of SB 47 comes after about five years of hard-fought legislative efforts," said bill sponsor Sen. Stephen West (R-Paris). "This bill is how the legislative process should work. Senate Bill 47 is probably one of the most vetted bills in the history of the General Assembly, going through numerous committees being worked and reworked numerous times. I am proud to be a part of that effort."
"It is a true honor to be here today to celebrate this momentous legislation. For far too long, we have had to depend on the pharmaceutical companies pushing substances that have been a bane to rural Kentucky. I come from Eastern Kentucky, and I have seen firsthand the devastation that opioids have brought on my region," said Sen. Phillip Wheeler (R-Pikeville). "I came here late to the issue, but I am glad I jumped on board and was able to play a small part in getting it over the finish line."
"This is how it is supposed to be done. I am filled with emotion. There are thousands and thousands of Kentuckians who just want to be and want to feel better. This will help them with that," said Rep. Jason Nemes (R-Louisville), the majority whip. "This is such a good bill because there will be tens of thousands of Kentuckians who will never know our names, who have never walked these halls, but will be helped. I am happy to have played a small part in that."
The Marijuana Policy Project (MPP) also pronounced itself pleased.
"Kentuckians who are suffering will finally be able to have access to safe, legal medical cannabis. We applaud the Kentucky legislature for recognizing the value of medical cannabis and passing legislation that will help provide relief and meet the needs of patients with serious medical conditions throughout the state, and are also grateful for the governor's championing of this compassionate issue," said Karen O'Keefe, MPP director of state policies.
The new law will go into effect on January 1, 2025, with regulations due to be in place by July 1, 2024. In the meantime, the executive order allowing for medical marijuana use will remain in effect, and residents can purchase medical marijuana out of state as well.
The new law will allow for the use of raw marijuana. It cannot be smoked, but vaping will be allowed. Patients will be allowed to keep a 30-day supply at home and a 10-day supply while traveling, with definitions to be provided by state regulators. Home cultivation will not be allowed.
The Cabinet of Health and Family Services will oversee the implementation, operation, oversight, and regulation of the medical program, while a nine-member Board of Physicians and Advisors will have prescriptive authority. It will make recommendations, including regarding how much cannabis constitutes a 10-day and 30-day supply, adding or removing qualifying conditions, and performance standards for medical cannabis businesses. And medical marijuana will be subject to state sales and excise taxes.
Welcome to the club, Kentucky.