Voters in Oklahoma resoundingly rejected the State Question 820 marijuana legalization initiative Tuesday in an election where it was the only thing on the ballot. With 99 percent of the vote in, it was losing 38.3 percent to 61.7 percent.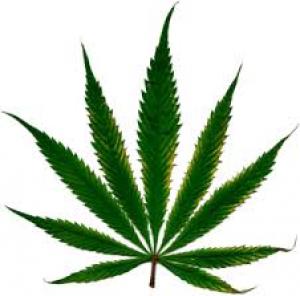 Because marijuana was the only item on the ballot, the number of people voting was much smaller than in last November's general election. Then, more than 1.1 million people cast ballots, but this week, only 566,000, or about half as many voters, turned out.
The initiative should have been on last November's general election ballot. The group behind the measure, Oklahomans for Sensible Marijuana Laws, turned in 69,000 more signatures than needed in a timely fashion, but private contractors hired by the Secretary of State's office took an excessive amount of time to verify the signatures.
Between that and questionable legal challenges from opponents, approval of the measure was so delayed that the state Supreme Court ruled weeks before the election that the measure would have to wait for the 2024 general election or until the governor or legislature calls a special election. Gov. Kevin Stitt (R) then announced the March 7 date.
The measure would have allowed people 21 and over to possess up to an ounce of marijuana and eight grams of marijuana concentrates and grow up to six plants and six seedlings at home. It also would have protected parents from losing custody or visitation rights solely because of marijuana use and states that parolees and probationers cannot be punished for marijuana use. Nor could the odor of marijuana or burnt marijuana be used as probable cause for police to infer that a crime had been committed. And it included a provision for the expungement of some past marijuana offenses.
The measure would have up a system of taxed, licensed, and regulated marijuana commerce, but for the first two years, marijuana business licenses would go only to existing medical marijuana businesses that have been operating for at least a year. The state is now also under a moratorium on new grower, processor and dispensary licenses until August 2024, meaning any potential new pot business operators would have had to wait awhile to get in the game.
The state's robust -- some would say Wild West -- medical marijuana system may have convinced some voters that further moves were not necessary. Under Oklahoma law, medical marijuana can be recommended for just about any condition, and the state has nearly 400,000 enrolled patients -- about 10 percent of all adults in the state. There are also already some 12,000 licensed medical marijuana businesses, some of which have been in the news for unsavory reasons.
Tuesday's defeat may embolden marijuana critics in the state legislature to move to tighten controls on the state's medical marijuana program.
"The anti-revolutionary forces want to return Oklahoma to their dream of this bygone era," said Lawrence Pasternack, a legalization advocate who's written extensively about marijuana in the state. "They see marijuana as anathema to that dream."
Those forces would include Republican Gov. Kevin Stitt and most of the state's Republican political establishment. Also prominent in the opposition camp was former Gov. Frank Keating, an ex-FBI agent, who headed the "no" campaign.
"Oklahoma is a law and order state," Stitt said after Tuesday's vote. "I remain committed to protecting Oklahomans and my administration will continue to hold bad actors accountable and crack down on illegal marijuana operations in our state."
It's been a tough run for marijuana legalization initiatives lately. Last November, Maryland and Missouri approved legal weed, but Arkansas, North Dakota, and South Dakota did not. And now Oklahoma has joined that red state rejectionist club, and the Republicans are casting the hairy eyeball on the existing medical marijuana system.