by psmith, January 12, 2023, 12:34am, (Issue #1178)
This year's state legislative season is just beginning, and there is already evidence that the psychedelic renaissance now underway is reaching into statehouses across the land. In at least eleven states, reform bills ranging from therapeutic psilocybin to the decriminalization of natural psychedelics have already been filed, and more states are likely to join the list as the year goes on.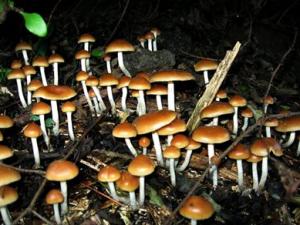 What started with a successful local psilocybin decriminalization initiative in Denver in 2019 has now spread to a number of cities, including Oakland and Santa Cruz, California; Cambridge, Somerville, and Northampton, Massachusetts; Seattle; and Washington, DC. At the state level, Oregon led the way with the 2020 passage of
Measure 109
, which both decriminalized psilocybin and created a framework for its therapeutic administration, and
Measure 110
, which decriminalized the possession of all drugs, including psychedelics. And in November, Colorado voters passed
Measure 122
, which decriminalizes natural psychedelics and creates a framework for psilocybin "healing centers."
Here (with a tip of the hat to Marijuana Moment) is what could be coming this year:
California
Sen. Scott Wiener (D-San Francisco) has filed Senate Bill 58, which would legalize the possession of small amounts of DMT, ibogaine, mescaline, psilocybin, and psilocyn, but not synthetic psychedelics such as LSD and MDMA. A previous version of the bill included those synthetic psychedelics. That bill passed the Senate only to die at the last minute in the Assembly.
Colorado
After voters approved the legalization of natural psychedelics and the creation of psilocybin "healing centers," Gov. Jared Polis (D) is calling for the legislature to pass enabling legislation "to set it up in a way that prevents any negative consequences and honors the will of the voters." It is unclear what Polis is seeking, but he has previously said he was "excited" about the reforms and called psychedelics a "promising" treatment possibility for some mental health conditions.
Connecticut
Rep. David Michel (D) has filed House Bill 5012, "[t]o allow the use of psilocybin for medicinal and therapeutic purposes, including, but not limited to, the provision of physical, mental or behavioral health care." That bill has been referred to the joint Public Health Committee. Michel told Marijuana Moment this week that he will also cosponsor a psychedelic decrim bill with Rep. Josh Elliott (D).
Illinois
Rep. La Shawn Ford (D) has filed House Bill 1, the Compassionate Use and Research of Entheogens (CURE) Act, which would remove psilocybin from the state's list of controlled substances, effectively legalizing it. The measure would also allow expungement of certain psilocybin-related convictions and create an advisory board for psilocybin therapeutic services.
Missouri
Rep. Tony Lovasco (R) plans to file a revised psychedelics bill after a broader psychedelic reform bill he filed last year died in the House Health and Mental Health Policy Committee. The new version will be a narrowly tailored bill to allow people with serious mental health conditions therapeutic access to psilocybin.
Minnesota
Rep. Andy Smith (D) has announced that he is "currently working on a bill forming a psychedelic medicine task force so Minnesotans can have access to these life affirming treatments. For decades scientific research into the positive effects of psychedelic medicine has been muzzled by the 'war on drugs,' but that is [starting] to change," he said. The bill has not yet been filed and the text is not yet available.
Montana.
Two bills are currently being drafted by legislative staff at the request of members. LC 1208, requested by Sen. Jill Cohenour (D)would "[l]egalize psilocybin use for PTSD/mental health treatment," while LC 2311, requested by Rep. George Nikolakakos (R) would more incrementally mandate an interim study on the use of psilocybin for the treatment of mental illness.
New Jersey
Last year, Senate President Nicholas Scutari (D) filed Senate Bill 2934, which would legalize the possession, home cultivation, and gifting of psilocybin mushrooms by people 21 and over, as well as setting a system of licensed psilocybin services in supervised settings. That bill has been carried over into the current session and now has a companion version, Assembly Bill 4911, in the Assembly filed by three key lawmakers, including Judiciary Committee Chairman Raj Mukherji (D) and Health Committee Chairman Herb Conaway (D).
New York
Assemblymember Linda Rosenthal (D) has pre-filed Assembly Bill 00114, which would legalize the "possession, use, cultivation, production, creation, analysis, gifting, exchange, or sharing by or between natural persons of twenty-one years of age or older of a natural plant or fungus-based hallucinogen." That would include DMT, ibogaine, mescaline, psilocybin, and psilocyn. The bill would also allow people to use such substances in religious ceremonies or engage in psychedelic services "with or without remuneration."
Oregon
State voters already approved both therapeutic psilocybin and broader drug decriminalization, but legislators have filed a pair of bills aimed at adjusting the psilocybin services program. Senate Bill 303, filed by Sen. Elizabeth Steiner (D), would mandate that psilocybin businesses and therapists collect and report data such as average psilocybin doses and demographics of their client base. Senate Bill 302, filed by Sen. Kim Thatcher (R), would mandate that psilocybin business applicants provide certain information about ownership and location of their operations.
Virginia
Last year, Del. Dawn Adams (D) filed House Bill 898, which would decriminalize a broad array of psychedelics, but the House bumped it to 2023. It's now 2023, and that bill is still alive. Adams has this year also filed House Bill 1315, which would legalize psilocybin possession for people who have an "order" from a health care professional to treat "refractory depression or post-traumatic stress disorder or to ameliorate end-of-life anxiety." The bill would also reduce the penalty for non-medical possession of psilocybin to a Class 2 misdemeanor punishable by no more than 30 days in jail. Meanwhile Sen. Ghazala Hashmi (D) has pre-filed Senate Bill 932, which would down-schedule psilocybin from Schedule I to Schedule III and create a Virginia Psilocybin Advisory Board to "develop a long-term strategic plan for establishing therapeutic access to psilocybin services and monitor and study federal laws, regulations, and policies regarding psilocybin."
And this is only January.
back to top