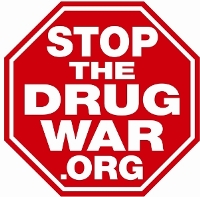 It's only January, but the 2023 state legislative season is already filling up with bills on psychedelics.
The Mexican cartel leader who escaped during Sunday's Tijuana prison attack has been shot dead, the Federal Motor Carrier Safety Administration rejects hair testing for drugs, and more.
A Mexican judge has blocked the extradition of El Chapo's son to the US, you can now get a license to grow your own marijuana in Missouri, and more.
The Wisconsin GOP may finally be ready to embrace medical marijuana, the US Sentencing Commission says there are no more federal pot possession prisoners, and more.
Legal adult marijuana sales have begun in Connecticut, a marijuana legalization bill is filed in Tennessee, and more.
A North Dakota bill would increase monthly THC limits for medical marijuana patients, a South Dakota bill would bar pregnant or breast-feeding women from getting medical marijuana cards, and more.
An Ohio bill would revamp the state's medical marijuana program, New York's governor signs a bill mandating that the state immediately re- or deschedule Schedule I drugs if federal law changes, and more.
Permission to Reprint:
This issue of Drug War Chronicle is licensed under a modified
Creative Commons Attribution license
. Articles of a purely educational nature in Drug War Chronicle appear courtesy of DRCNet Foundation, unless otherwise noted.