An Ohio bill would revamp the state's medical marijuana program, New York's governor signs a bill mandating that the state immediately re- or deschedule Schedule I drugs if federal law changes, and more.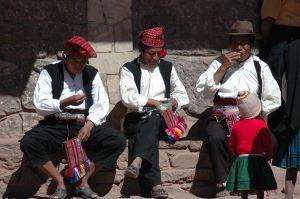 Medical Marijuana
Ohio Bill Would Revamp State's Medical Marijuana Program. State Sens. Steve Huffman (R-Tipp City) and Kirk Schuring (R-Canton) this week filed Senate Bill 9, which would let doctors recommend medical marijuana for any debilitating condition, let growers expand their operations, and expand the number of dispensaries in the state. Similar legislation stalled in the Assembly last year. The bill would also rationalize oversight under the sole purview of the Department of Commerce. Currently, three separate state agencies regulate medical marijuana, which some in the industry say is burdensome.
Psychedelics
New York Governor Signs Bill Descheduling Schedule I Drug if Federal Law Changes. Late last month, Gov. Kathy Hochul (D) signed into law a bill mandating that the state immediately deschedule or reschedule Schedule I drugs such as MDMA and psilocybin if they are reclassified under federal law, AO 9722. The bills passed both houses with unanimous support and are designed to "provide for parity between the New York State schedule and the federal schedule when certain drugs are approved for medical treatment."
Washington Bill Would Allow Psilocybin Services for Adults. State Sen. Jesse Salomon (D) and 20 bipartisan cosponsors have filed Senate Bill 5263, which would legalize and regulate the psychedelic for people 21 and over. The bill aims to "facilitate the establishment of safe, legal, and affordable psilocybin service centers to provide citizens of Washington who are at least 21 years of age with opportunities for supported psilocybin experiences for wellness and personal growth" and to "improve the physical, mental, and social well-being of all people in this state, and to reduce the prevalence of behavioral health disorders among adults in this state by providing for supported adult use of psilocybin under the supervision of a trained and licensed psilocybin service facilitator." The bill would create a Washington Psilocybin Advisory Board and put the state Department of Health in charge of licensing and developing regulations for the new industry.
International
Bolivia Celebrates Coca Leaf Chewing Day. Bolivians celebrated their heritage Wednesday by honoring the centuries-old tradition of chewing coca leaves during Akuliku commemorations to mark the country's relationship with the traditional crop. Bolivians chew the leaf as a mild stimulant, to help with altitude sickness, and as a form of medicine for certain illnesses. At the Akuliku Festival, the coca leaf was also available reformulated into drinks and soaps."Since my grandparents' time we chewed the coca leaf. We have always used coca because it is a sacred leaf. This coca leaf is good for us, it is highly valued," explained one attendee.