Legal adult marijuana sales have begun in Connecticut, a marijuana legalization bill is filed in Tennessee, and more.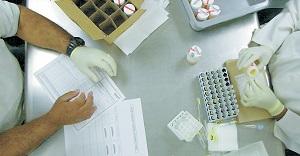 Marijuana Policy
It's Official: Connecticut Legal Adult Use Marijuana Sales are On. Gov. Ned Lamont (D) announced the start of adult-use marijuana sales in a Tuesday news release: "The opening of the adult-use cannabis market in Connecticut marks the start of an expanded cannabis industry that prioritizes the safe and equitable regulation of adult-use cannabis, as well as the preservation of the medical marijuana market, which continues to serve nearly 50,000 patients in the state," the statement said. "Today marks a turning point in the injustices caused by the war on drugs, most notably now that there is a legal alternative to the dangerous, unregulated, underground market for cannabis sales," Gov. Lamont said. "Together with our partners in the legislature and our team of professionals at the Department of Consumer Protection, we've carefully crafted a securely regulated market that prioritizes public health, public safety, social justice, and equity. I look forward to continuing our efforts to ensure that this industry remains inclusive and safe as it develops."
Indiana Marijuana Bills Filed. The state's legislative season is just getting underway and at least four marijuana reform bills have already been filed. Senate Bill 70, introduced by Sen. Mike Bohacek (R-District 8), would decriminalize the possession of one ounce or less of marijuana. Bohacek also introduced Senate Bill 82, which "establishes a defense to operating a vehicle or motorboat with a controlled substance in the person's blood if: (1) the controlled substance is marijuana or a metabolite of marijuana; and (2) the person was not intoxicated." Meanwhile, State Rep. Jake Teshka (R-South Bend) filed House Bill 1039, which would allow for medical marijuana after the drug is removed as a federal Schedule I controlled substance. And House Bill 1065, authored by Rep. Sue Errington (D-District 34), would establish the cannabis compliance advisory committee to review and evaluate certain rules, laws and programs. Last year, 13 marijuana-related bills were filed. None of them went anywhere.
Tennessee Marijuana Legalization Bill Filed. Rep. Bob Freeman (D-Nashville) has filed House Bill 0085, also known as the "Free All Cannabis for Tennesseans Act." The bill would legalize the possession and transfer without remuneration of up to 60 grams (slightly more than two ounces) of marijuana by adults and allow the home cultivation of up to 12 plants, as well as creating a system of licensed and regulated commercial marijuana production and sales.
Drug Testing
Florida Doctor Sentenced to 20 Years for Urine Testing Fraud Scheme. Delray Beach osteopathic physician Michael Ligotti has been sentenced to 20 years in federal prison for approving medically unnecessary urine tests and treatment for alcohol and drug-addicted patients that cost private insurance companies more than $125 million over a decade. Ligotti, who owned a medical clinic in Delray Beach that profited from the scheme, had pleaded guilty in October to conspiring to commit healthcare and wire fraud and was ordered to surrender his Florida medical license.
The 48-year old physician admitted authorizing "fraudulent" urine drug tests for patients at about 50 drug treatment centers, sober homes, and labs in South Florida. In exchange, many of those same patients were recycled through his Delray Beach medical facility, allowing his practice to bill for and profit from redundant drug treatment and testing services. Ligotti also admitted to signing "standing orders" for expensive and unnecessary urine drug tests for patients at the various treatment facilities, including his own clinic.
In turn, the patients' urine specimens were sent to testing laboratories, which then billed private healthcare insurers for the unnecessary urine drug tests. A single test cost thousands of dollars. As a result, between 2011 and 2020, the healthcare insurers were billed more than $746 million for unneeded addiction treatment and urine testing, according to Justice Department prosecutors. In total, the insurers paid about $127 million for fraudulent drug tests and addiction treatment.