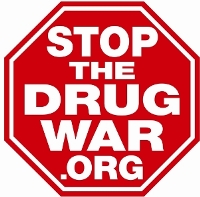 A South Carolina deputy gets in trouble for his relationship choices, a former small-town Pennsylvania police chief's heroin habit gets him in trouble, and more.
Iowa's Democratic attorney general calls for legalizing fentanyl test strips, GOP senators file a bill to go after drug cartel "spotters," and more.
Signature-gatherers are criss-crossing the Cowboy State for a pair of marijuana initiatives, the DEA uncharacteristically backs off from some new prohibitions, and more.
Senate Majority Leader Schumer's marijuana legalization bill gets two new cosponsors and a hearing tomorrow, a Cannabis Resource Center to promote equity in the industry launches in New York, and more.
The House approves a medical marijuana research bill, Switzerland and Zimbabwe open up to medicinal cannabis, and more.
Permission to Reprint:
This issue of Drug War Chronicle is licensed under a modified
Creative Commons Attribution license
. Articles of a purely educational nature in Drug War Chronicle appear courtesy of DRCNet Foundation, unless otherwise noted.