Signature gatherers are criss-crossing the Cowboy State for a pair of marijuana initiatives, the US and India sign a joint agreement on cooperating against the drug trade, and more.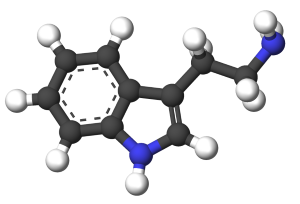 Marijuana Policy
Wyoming Marijuana Legalization Initiative Campaign Signature-Gathering Drive Chugging Right Along. Organizers of a pair of marijuana initiatives, the Wyoming Patient Cannabis Act and the Wyoming Cannabis Amendments, are at the midpoint of an 18-month-long signature-gathering window and already have about 17,000 raw voter signatures to qualify for the 2024 ballot. They need 41,776 valid voter signatures to make the ballot. One initiative would legalize medical marijuana; the other would remove criminal penalties for possessing or using marijuana.
Psychedelics
DEA Reverses Course, Will Not Ban Five New Psychedelics. Back in January, the DEA announced that it was moving to place five new psychedelics, all tryptamines, on Schedule I of the Controlled Substances Act. Schedule I is reserved for substances with a high potential for abuse and no currently accepted medical use. But there was significant public pushback on the proposed role, including at a DEA public hearing where researchers and advocates made the case for not regulating the substances. Last Friday, DEA announced it had withdrawn the potential rule. The five new psychedelics are 4-Hydroxy-N,N-diisopropyltryptamine (4-OH-DiPT), 5-Methoxy-alphamethyltryptamine (5-MeO-AMT), N-Isopropyl-5-Methoxy-N-Methyltryptamine (5-MeO-MiPT), N,N-Diethyl-5-methoxytryptamine (5-MeO-DET), and N,N-Diisopropyltryptamine (DiPT).
Foreign Policy
US, India Ink Agreement on Fighting Drug Traffic. The State Department announced last Friday that India and the United States have signed an Amended Letter of Agreement (ALOA) in the field of narcotics control and law enforcement cooperation. The signing took place during the third meeting of the India-US Counternarcotics Working Group (CNWG) held in New Delhi on July 7-8. "Representatives from relevant agencies responsible for law enforcement, policy formulation, drug demand reduction, and other drug-related matters, participated in the deliberations on wide-ranging issues related to drug demand, narcotics trafficking, regulatory and control efforts, and cooperation on enforcement and criminal investigations," the State Department said. Both countries agreed to increase coordination and information-sharing on the drug trade, as well as fighting unregulated chemicals and pharmaceuticals being diverted into the black market. They also agreed to include drug demand reduction topics in the working group.
International
Colombia's ELN Hints at Peace Talks with Incoming President. After the FARC laid down its arms in 2016 as part of an agreement with the Colombian government, the largest remaining leftist rebel group in the countryis the National Liberation Army (ELN). Now, ELN leader Eliécer Erlinto Chamorro says that the group is interested in reaching a peace deal with leftist incoming President Gustavo Petro. "We hear voices from the new government about a different policy against drug trafficking: 'the war on drug trafficking must be ended', for being a policy that did not produce positive results. We agree, but it is not enough," he explained. "The new government says it is interested in peace in Colombia, the ELN too. We have listened to their messages and we are in the best disposition to resume talks to fill peace, with contents of social justice and democracy," the revolutionary leader said. "It is about ending drug trafficking once and for all. To build that solution, the country can count on us," he added. The ELN is one of numerous armed actors on the left and right that have financed their activities through the drug trade.