Iowa's Democratic attorney general calls for legalizing fentanyl test strips, GOP senators file a bill to go after drug cartel "spotters," and more.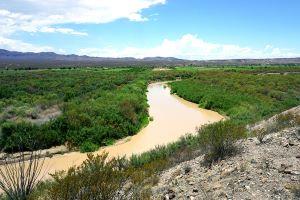 Drug Policy
GOP Senators File Bill to Target Cartel Spotters. Sen. Joni Ernst (R-IA) and cosponsors Sens. John Cornyn (R-TX), Thom Tillis (R-NC) and James Lankford (R-OK) have filed the Transnational Criminal Organization Illicit Spotter Prevention and Elimination Act, which "increases penalties for those who aid cartels in illegal activity by transmitting information about the positions of Border Patrol or destroying Border Patrol communication devices." The bill would stiffen penalties on spotters by increasing fines and imposing a maximum prison term of 10 years on those convicted of helping cartels.
Harm Reduction
Iowa Attorney General Calls for Legalizing Fentanyl Test Strips. Faced with rising drug overdose deaths in the state, Attorney General Tom Miller (D) said Thursday he wants to see legislation introduced next year to legalize fentanyl test strips. He also said he wants to expand access to the overdose reversal drug naloxone. "There's no one thing that's going to solve this problem, but the pieces of different solutions are going to really, really make the difference," Miller said. Miller's remarks came a week after Gov. Kim Reynolds (R) held a news conference about rising fentanyl overdoses and offered up a public messaging campaign aimed at younger Iowans. Iowa saw 470 drug overdose deaths last year, up from 419 in 2020 and 350 in 2019.
Psychedelics
Colorado Psychedelic Legalization Psilocybin Therapy Initiative Qualifies for November Ballot. The Natural Medicine Health Act has qualified for the November ballot. The Natural Medicine Colorado campaign, backed by the national New Approach PAC, turned in about 100,000 more raw signatures than needed to qualify after a short, three-month signature-gathering campaign. The initiative would legalize possession of certain psychedelics, establish a therapeutic model for supervised psilocybin treatment and provide a pathway for record sealing for prior convictions. There are no explicit possession limits for natural psychedelics, including psilocybin, ibogaine, mescaline (not derived from peyote), DMT and psilocyn. There is no provision for recreational sales. A second psychedelic legalization initiative, sponsored by Decriminalize Nature Colorado, that would simply allow people 21 and over to possess, cultivate, gift and deliver psilocybin, psilocyn, ibogaine, mescaline and DMT is still in the signature-gathering phase.
International
Singapore Hangs Drug Offender, Fifth Execution in Four Months. Singapore authorities executed Nazeri bin Lajim for heroin trafficking on Friday. It was the fifth execution in less than four months, all of drug offenders. "Five people have been hanged this year in Singapore, in a period of less than four months. This relentless wave of hangings must stop immediately. The use of the death penalty in Singapore, including as mandatory punishment for drug-related offences, violates international human rights law and standards," Amnesty International's death penalty expert Chiara Sangorgio said. "Everyone executed in Singapore in 2022 has been sentenced to the mandatory death penalty for drug-related offenses. Rather than having a unique deterrent effect on crime, these executions only show the utter disregard the Singaporean authorities have for human rights and the right to life. We call on governments, the United Nations Office on Drugs and Crime, and the International Narcotics Control Board to increase pressure on Singapore so that international safeguards on the death penalty are respected and drug control policies are rooted in the promotion and protection of human rights. Singapore's highly punitive approach does neither."