Senate Majority Leader Schumer's marijuana legalization bill gets two new cosponsors and a hearing tomorrow, a Cannabis Resource Center to promote equity in the industry launches in New York, and more.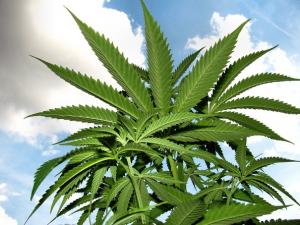 Marijuana Policy
Schumer's Marijuana Legalization Bill Gets Two More Cosponsors. The marijuana legalization bill backed by Senate Majority Chuck Schumer (D-NY) and cosponsored by Sens. Cory Booker (D-NJ) and Ron Wyden (D-OR) has picked up two more cosponsors. Assistant Democratic Leader Patty Murray (D-WA) and Sen. Gary Peters (D-MI) have now signed on to the Cannabis Administration and Opportunity Act (CAOA), which was released one week ago today. "It is long past time the federal government catches up to Washington state when it comes to cannabis laws,"Murray said. "This legislation is about justice, strengthening our economy, and bringing the federal government into the 21st century."
But Murray added that she wanted to see Secure and Fair Enforcement (SAFE) Banking Act (S.910) pass: "While the reforms we are pushing for are critical and long overdue -- I remain fully committed to passing SAFE Banking however possible -- including as a standalone bill,"Murray said. "It makes absolutely no sense that legal cannabis businesses are forced to operate entirely in cash, and my bill would bring them into the formal banking system where they belong."
Witnesses Picked for Senate Marijuana Legalization Hearing Tomorrow. Sen. Cory Booker (D-NJ), a cosponsor of the Cannabis Administration and Opportunity Act (CAOA), will chair a meeting of the Judiciary Subcommittee on Criminal Justice and Counterterrorism Friday on "Decriminalizing Cannabis at the Federal Level: Necessary Steps to Address Past Harms," and the witness list is now set. The witnesses on the majority side are Malik Burnett, a pro-legalization physicians who is now medical director of harm reduction services at the Maryland Department of Health; former federal marijuana prisoner Weldon Angelos, who was pardoned by then-President Trump and now advocates for clemency for federal marijuana prisoners via his nonprofit The Weldon Project; and Annapolis Police Chief Edward Jackson, a member of the Law Enforcement Action Partnership (LEAP). The minority witnesses are former federal prosecutor Steve Cook, a hardline drug warrior; and former New York Times reporter Alex Berenson, who has become a Fox News regular since penning the broadly criticized and questionably researched book "Tell Your Children: The Truth About Marijuana, Mental Illness, and Violence."
Senate Bill Filed to Allow Marijuana TV, Radio Ads in States Where It is Legal. Sen. Ben Ray Lujan (D-NM) on Tuesday filed the Secure and Fair Enforcement (SAFE) Advertising Act, which would allow marijuana businesses in states where it is legal to advertise their products and services on TV and radio. The bill mirrors an amendment that was included in a recently passed spending bill in the House The bill would block the Federal Communications Commission (FCC) from penalizing TV and radio stations for running such ads as long as "the activities of the cannabis-related legitimate business or service provider were, at the time of the broadcast or other transmission of advertising," were legal in the state, tribe or territory.
New York Marijuana Resource Center Launched. Senate Majority Leader Chuck Schumer (D-NY) joined advocates and community leaders in New York City for the launch of a new marijuana resource center designed to promote equity in the state's marijuana industry. Schumer used the occasion to point out overlaps between the state's push for social justice in the industry and the need to federally legalize marijuana. Just last week, he filed such a legalization bill. "We're trying at the federal level to mimic what New York has done -- not just in legalization and ending criminalization but making sure social justice is an essential part of any legislation," Schumer said at the event, adding that he and colleagues are "making some progress" in building bipartisan buy-in on marijuana reform from "conservative Republicans and libertarians."