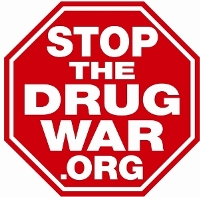 There are a handful of states that could possibly get a marijuana legalization bill through the legislature and signed into law this year.
The Supreme Court asks for Justice Department input on a pair of medical marijuana workers compensation cases, a South Dakota tribe defends non-tribal medical marijuana card holders who face arrest by state and local authorities, and more.
This week, we have a trio of jail guards gone bad.
An Alabama marijuana decriminalization bill advances, so does a Hawaii bill that would legalize marijuana for people over 65, and more.
A South Dakota tribe is defending non-tribal medical marijuana cardholders who have been arrested by state and local police.
Bills to end civil asset forfeiture and block "equitable sharing" with the feds are filed in Tennessee, a Delaware marijuana legalization bill advances, and more.
A new poll finds three out of four Floridans are ready to legalize marijuana, the Supreme Court asks the Justice Department to file a brief in a pair of medical marijuana workmen's compensation cases, and more.
Permission to Reprint:
This issue of Drug War Chronicle is licensed under a modified
Creative Commons Attribution license
. Articles of a purely educational nature in Drug War Chronicle appear courtesy of DRCNet Foundation, unless otherwise noted.