The Supreme Court asks for Justice Department input on a pair of medical marijuana workers compensation cases, a South Dakota tribe defends non-tribal medical marijuana card holders who face arrest by state and local authorities, and more.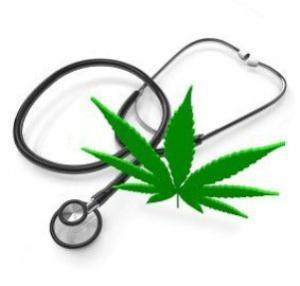 National
Supreme Court Asks Feds to Weigh in on Medical Marijuana Workers Compensation Cases. The Supreme Court has asked the Justice Department to submit a brief in a pair of workmen's compensation cases revolving around medical marijuana. The question is whether federal law protects employers who do not cover medical marijuana costs for workers injured on the job even in states that require it. The answer will depend on an interpretation of the constitution's supremacy clause. The cases involve Minnesota workers who sought workers compensation for medical marijuana expenses after being hurt on the job. The Minnesota Supreme Court has ruled that the claims were invalid because marijuana remains illegal under the federal Controlled Substances Act.
Hawaii
Hawaii Senate Committee Approves Bill to Legalize Marijuana for People 65 and Over. In a bid to ease access to medical marijuana for senior citizens, the Senate Health Committee approved a bill that would allow people 65 and over to automatically qualify for medical marijuana regardless of whether they have a qualifying condition, in effect legalizing possession for seniors. The bill passed the committee on a 3-0 vote. It would alter the state's medical marijuana law by adding to the language requiring that patients be diagnosed "as having a debilitating medical condition" that medical marijuana will be available to anyone "who has reached the age of sixty-five."
South Dakota
South Dakota Tribe Aids Legal Defense of Customers Arrested by State, Local Police. The Flandreau Santee Sioux Tribe reported this week that more than a hundred people who have tribal medical marijuana cards have been arrested since it opened the state's first dispensary last year. State officials do not recognize cards issued by the tribe, and local police departments have arrested non-tribe members carrying cards and medical marijuana. "They're taking the cards and handing out fines," Tribal chairman Tony Reider said. "But most we don't know about, because most people are just paying the fines."
Last year, the tribe promised to aid customers facing legal problems, and this week, it said it is currently engaged in defending at least 10 active marijuana cases involving non-members. "I don't think the state has the authority to revoke a license issued by another jurisdiction," said tribal Attorney General Seth Pearman.
Washington, DC
DC Mayor Signs Bill to Let People Over 65 Get Medical Marijuana Without a Doctor's Recommendation. Mayor Muriel Bowser (D) has signed into law the Medical Marijuana Patient Access Extension Emergency Amendment Act of 2022, which will allow people 65 and over to self-certify their eligibility for medical marijuana without getting a doctor's recommendation. The bill also creates a medical marijuana tax holiday coinciding with 4/20 and extends the registration renewal deadline for patients.