A new poll finds three out of four Floridans are ready to legalize marijuana, the Supreme Court asks the Justice Department to file a brief in a pair of medical marijuana workmen's compensation cases, and more.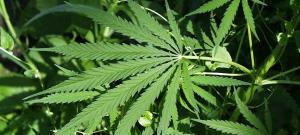 Marijuana Policy
Poll Finds Floridians Ready for Marijuana Law Reform. A new poll from the University of North Florida's Public Opinion Research Lab revealed three in four Floridians are ready to legalize pot. Some 76 percent of respondents supported allowing people to legally possess small amounts of marijuana, with just 20 percent oppose. That same 76 percent support figure came among Democrats, while even among Republicans, support was at 64 percent. Among independent voters, support was at 90 percent. Despite strong support for legalization, there is no sign the GOP-dominated state legislature is ready to embrace it, leaving a 2024 initiative campaign as the most likely path to progress.
New York Governor Signs Bill Allowing Hemp Farmers to Grow Marijuana This Season. Governor Kathy Hochul (D) on Tuesday signed into law S08084A, which will allow existing licensed hemp farmers to grow and process marijuana for the adult market this year. Hochul said the bill would help establish a safe, equitable, and inclusive new industry. It creates a new Conditional Adult-Use Cannabis Cultivator license for hemp farmers who want to make the transition. Licensees will be required to create "safe, sustainable and environmentally friendly cultivation practices, participate in a social equity mentorship program, and engage in a labor peace agreement with a bona fide labor organization."
Medical Marijuana
Supreme Court Asks Feds to Weigh in on Medical Marijuana Workers Compensation Cases. The Supreme Court has asked the Justice Department to submit a brief in a pair of workmen's compensation cases revolving around medical marijuana. The question is whether federal law protects employers who do not cover medical marijuana costs for workers injured on the job even in states that require it. The answer will depend on an interpretation of the constitution's supremacy clause. The cases involve Minnesota workers who sought workers compensation for medical marijuana expenses after being hurt on the job. The Minnesota Supreme Court has ruled that the claims were invalid because marijuana remains illegal under the federal Controlled Substances Act.
International
US Resume Avocado Imports from Mexico, Paused by Potential Cartel Threat. Guacamole lovers, take heart! A week-long shutdown of avocado imports from Mexico prompted by threats to US Department of Agriculture inspectors in the state of Michoacan has ended. "The safety of USDA employees simply doing their jobs is of paramount importance," the agency said. "USDA is appreciative of the positive, collaborative relationship between the United States and Mexico that made resolution of this issue possible in a timely manner." The threats are being blamed on the Jalisco New Generation Cartel (CJNG), which is fighting local cartels for control of not only drug trafficking but also control over the lucrative avocado crop in the area.