Nearly a decade after voters in Colorado and Washington led the way, marijuana is now legalized for adult use in 18 states, the District of Columbia, and the territory of Guam. In nearly every state where it is not yet legal, there are efforts underway to change the status quo. With support for marijuana legalization at a record high 68 percent in the most recent Gallup poll, one would be forgiven for thinking that more states are ready.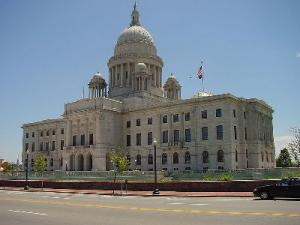 In some states, activists following the well-worn path of the voter initiative to free the weed; in others, legislators are pursuing a hybrid strategy combining legislative and voter approval. See our earlier rundown of initiative and hybrid efforts
here
.
But in a number of remaining pot prohibition states, it is up solely to the legislature to get legalization done, whether directly via legislation or by initiating a voter referendum. While legalization bills have been filed in most, if not all, prohibition states, many will fail to pass the legislature, win a chamber floor vote, or even get a committee vote. So, who is going to get it done in 2022? With a big tip of the hat to Ballotpedia, Marijuana Moment, and NORML, who are all keeping an eye on the action, here are some of he states where the odds are best:
Delaware
Last week, a marijuana legalization bill cleared the last hurdle before a House floor vote when the House Appropriations Committee advanced House Bill 305. The bill would allow legal personal possession of 1 ounce of marijuana for adults ages 21 or older and set up a framework for its taxation and sale. It allocates 30 retail sale licenses, 30 manufacturing licenses, 60 cultivation licenses and five testing licenses to be issued within 16 months of the bill's approval.
The committee "walked the bill," which allowed it to advance without a public hearing. The bill had already been approved by the House Health and Human Services Committee. The last time a legalization bill got a House floor vote, back in 2018, it lost by four votes.
This time, the Democrats control both the House and the Senate, as well as the governorship. In the House, Democrats have 26 seats to the GOP's 15, while in the Senate, Democrats have 14 seats to the GOP's seven. And they are going to need virtually all of them to get the bill through owing to a 60 percent super-majority vote requirement because the bill deals with licensing and fees. That same super-majority for legalization may be needed to get the bill past Governor John Carney, who publicly opposed marijuana legalization last year and reiterated that last month,
Maryland
Delegate Luke Clippinger (D), chairman of legislative group studying the issue of marijuana legalization, has filed House Bill 1, which, if passed, would place before voters the following question: "Do you favor the legalization of adult -- use cannabis in the State of Maryland?" If voters approved it, the General Assembly would then be charged with writing the rules covering "use, distribution, possession, regulation, and taxation of cannabis."
The bill is moving, pushed along by powerful legislators. It was House Speaker Adrienne Jones (D) who formed the marijuana working group, and Clippinger is not only chairman of the group but also chairman of the Judiciary Committee, which advanced the bill to the House floor this week. There, it passed a second floor reading and is now headed for a final House floor vote as early as Friday.
Also headed for a final House floor vote is an accompanying bill sponsored by Clippinger, House Bill 837, that includes measures to implement legalization if voters approve it. It sets 1.5 ounces as the legal possession limit for adults and decriminalizes between 1.5 and 2.5 ounces, as well as automatic expungement for past conduct made legal by the law.
If passed by the House, the measures would still have to be approved by the Senate. Senate President Bill Ferguson (D), though, seems more inclined to support getting a straight legalization bill passed before November than going down the referendum route. One bill that would do that, Senate Bill 692, from Sen. Jill Carter (D), would legalize up to four ounces and allow home cultivation of up to six cannabis plants. Possession in excess of those limits would carry no more than a $150 fine, and past criminal records would be cleared for certain cannabis-related charges.
But there is also a Senate bill that parallels the House measure by seeking voter approval of a marijuana legalization constitutional amendment. That bill, Senate Bill 833, would allow home grows of up to four plants. Either way would work.
Minnesota
After a torturous process that saw it move through a dozen House committees, a marijuana legalization bill, House Fill 600, passed the House in May 2021, only to be stalled in the Senate. It is still alive in this, the second year of the bicameral session, and the House may even revisit it for refinements, but the question is whether the GOP-controlled Senate will be more eager to engage this year.
So far, there is little sign of that, as even Democratic legislative leaders concede. As for the companion to the House bill, Senate File 757, the legislative website reports that "No Senate Committee Hearing or Action has Been Recorded." Still, it ain't over until it's over.
New Hampshire
In January, the Republican-dominated House passed a bill, House Bill 629-FN, that would legalize the possession and unremunerated gifting of up to three-quarters of an ounce of marijuana but would not allow commercial production and sales. That vote came after defeating a broader legalization bill that would have allowed such commerce.
And then this month, the House approved another marijuana legalization bill, House Bill 1598, that would legalize the possession of up to four ounces and allow for sales through state-run pot shops but not allow for home cultivation. But because that bill has fiscal components, it must go back to the House Finance Committee and then be approved once more by the House before heading to the Senate.
The Senate, though, is where New Hampshire legalization bills go to die. That has been the fate of all four previous legalization bills passed by the House, but with the state surrounded by legal marijuana states and the issue garnering overwhelming popular support in the Granite State, this year could be different. But the legislature would have to pass any bill with a veto-proof majority, given the longstanding opposition of Gov. Chris Sununu (R).
Rhode Island
Rhode Island is close. The Senate passed a legalization bill last June, Senate Bill 568, and Gov. Dan McKee (D) included legalization in his budget proposalin the form of House Bill 7123. Lawmakers are reportedly working on a compromise between the Senate bill, which envisioned up to 150 retail outlets, and the governor's initial plan, which called for only 25 retail licenses. Both the Senate bill and the governor's plan include social equity provisions.
A key player, House Speaker Joe Shekarchi (D) says there is only one issue holding up a final agreement: who will regulate the legal marijuana market? Will it be an independent commission or the State Bureau of Business Regulation? But Shekarchi also said the issue now is not whether to legalize but how to, and that legalization is "inevitable."