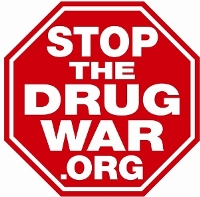 This is crucial work for anyone pondering where we go from here with psychedelics (and how we got here in the first place).
A meth-cooking New Jersey cop gets himself in trouble, a southern California sheriff's deputy gets caught trying to frame a woman for meth, and more.
Germany is moving to legalize marijuana, DC is moving to legalize marijuana sales, and more.
An Illinois judge rules the odor of raw marijuana is no longer a basis for a vehicle search, an Ohio move to legalize marijuana is nearing its signature-gathering goal, and more.
St. Louis aldermen move to end fines for pot possession and allow personal cultivation, New York marijuana arrests are declining dramatically, and more.
A federal jury finds major drugstore chains culpable in two Ohio counties' opioid crisis, St. Louis decriminaizes marijuana possession, and more.
Pennsylvania medical marijuana regulators take aim at vape products, Mexican cartel violence flares in Sonora and Zacatecas, and more.
The Chacruna Institute releases a guide for psychedelic churches, DOJ Says the Bureau of Prisons short-changed up to 60,000 First Step Act prisoners on earned-time credits, and more.
A pair of supervised injection sites are now operating in New York City, NORML issues a report on marijuana legislative victories in the states, and more.
Permission to Reprint:
This issue of Drug War Chronicle is licensed under a modified
Creative Commons Attribution license
. Articles of a purely educational nature in Drug War Chronicle appear courtesy of DRCNet Foundation, unless otherwise noted.