A meth-cooking New Jersey cop gets himself in trouble, a southern California sheriff's deputy gets caught trying to frame a woman for meth, and more. Let's get to it: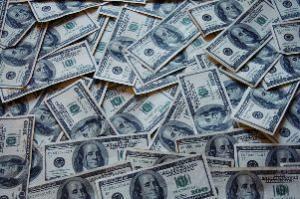 In Freehold, New Jersey,
a former Long Brach police officer pleaded guilty November 16
to running a meth lab in his home. Christopher Walls, 50, went down after police were called to a domestic disturbance at his home "and someone there told officers about it." A state police hazmat team then searched the residence and found meth-making equipment and precursor chemicals, as well as meth-making manuals and books about explosives and poisons. He pleaded guilty to one count of manufacturing a controlled dangerous substance and to one count of causing a risk of widespread injury. He is looking at up to 10 years in state prison when he is sentenced in January.
In Ventura, California, a former Ventura County Sheriff's deputy pleaded guilty on November 17 to throwing out a drug test that exonerated a woman he had detained on suspicion of using methamphetamine. Then-Deputy Richard Charles Barrios III was on patrol in November 2019 when he stopped a woman for an alleged traffic violation and suspected she was under the influence of meth. She vehemently denied it, and Barrios then told her if she provided a urine sample at a nearby police station and tested negative, he would apologize and drive her back to her car. But after viewing the test results, Barrios threw the test kit in the garbage and refused to tell her the results, instead telling his supervisor the woman had refused a drug test and beginning to book her into the jail. But the woman told another deputy Barrios had refused to tell her the results, and when that deputy retrieved the test kit from the garbage, it registered negative. The woman then submitted to and passed a second urine test, whereupon she was then released. An investigation began immediately, resulting in Barrios pleading guilty to one felony count of destroying physical matter.
In Birmingham, Alabama, a former state Department of Corrections officer was sentenced November 17 to 87 months in federal prison for trying to smuggle 497 grams of methamphetamine into a state prison in Bessemer. Gary Charles Dixon, 36, had pleaded guilty to unlawful possession with intent to distribute methamphetamine in a state prison and one count of distribution of 50 grams or more in July. He went down after a DEA investigation.
In Doylestown, Pennsylvania, a Bucks County corrections officer was sentenced November 20 to up to four years in state prison for being part of a drug-smuggling conspiracy inside the Bucks County Correctional Facility. Joseph Jennings, 33, was among nine people charged in June 2020 in a scheme to smuggle Suboxone strips into the jail after investigators found he had smuggled the drug into the jail on multiple occasions between October 2018 and July 2019. He pleaded guilty to contraband and criminal conspiracy and was sentenced the same day.