Pennsylvania medical marijuana regulators take aim at vape products, Mexican cartel violence flares in Sonora and Zacatecas, and more.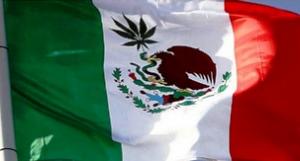 Marijuana Policy
Massachusetts Poll Finds Majority Think Marijuana Legalization Has Been a Good Thing. Five years after voters approved legal weed, a new University of Massachusetts Amherst/WCVB poll shows strong continuing support for marijuana legalization in the Bay State. The poll found 61% of respondents said legalization has been a net positive for the state, 25% said it was neither positive nor negative, and only 13% said it was negative. "This poll also shows that legalization is reducing the stigma historically associated with cannabis, which will only enable the Commission to continue making headway on efforts to ensure full participation in this industry by disproportionately harmed communities," Cannabis Control Commission Chairman Steven J. Hoffman said in a statement. "Our work is far from done, and my colleagues and I will continue to be vocal about the solutions that are needed to ensure Massachusetts meets its equity mandate."
Medical Marijuana
Pennsylvania Regulators Order Review of Medical Marijuana Vape Products. The state Health Department has ordered a review of "all vaporized medical marijuana products containing additional ingredients." Growers and processors licensed by the state must submit samples of vape products containing "anything that alters the dosage level, color, appearance, smell, taste, effect or weight of the medical marijuana." The department is also warning against additives not yet approved by the FDA: "If you are producing any vaporized medical marijuana products that contain additional ingredients that are not approved by the (U.S. Food and Drug Administration) for inhalation, you MUST recall these products pursuant to 28 Pa. Code 1151.42(c)." But the Pennsylvania Cannabis Coalition, representing medical marijuana licensees said the vape products had already won state approval.
International
Mexico Draft Marijuana Legalization Bill Being Circulated. A draft marijuana legalization bill is now being circulated among senators, with a top lawmaker saying a vote could come by December 15. The bill has yet to be formally introduced, but the draft is largely similar to the bill the Senate passed late last year. The Supreme Court three years ago held that the prohibition of marijuana possession and cultivation was unconstitutional, but the Congress has repeatedly failed to meet court deadlines to implement legalization, leading the court last year to vote to end criminalization on its own. But that still leaves the need for a structure for legal marijuana markets unmet and that's what the politicians are struggling with.
Mexico Cartel Violence Continues to Plague North Central States. Even though the country's murder rate -- largely driven by prohibition-related violence -- is finally set for a slight decrease this year, clashes between rival drug trafficking and other criminal organizations continue talking a toll, most recently in the states of Sonora and Zacatecas. Authorities in Sonora announced Wednesday they had found 14 clandestine graves outside of the state capital of Hermosillo. They noted that each pit should contain at least one -- if not more -- bodies. In Sonora, there is a three-way battle for control among the Sinaloa cartel, allies of the Jalisco cartel, and a faction allied with fugitive drug lord Rafael Caro Quintero. Meanwhile, in Zacatecas, three more bodies were found hanging from bridges in the town of San José de Lourdes Tuesday. That comes just a week after 10 more bodies -- nine hanging from bridges -- were found in Ciudad Cuauhtemoc. The Sinaloa and Jalisco cartels are vying for control of that state, too. On Wednesday, the Mexican army said it was sending nearly 3,500 soldiers and National Guard members to the state to perform law enforcement functions.