Germany is moving to legalize marijuana, DC is moving to legalize marijuana sales, and more.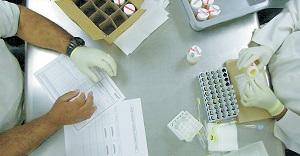 Marijuana Policy
DC Council Holds Hearing on Legal Marijuana Sales Bill. The DC Council on Friday held its first public hearing on a bill to legalize the sale of marijuana in the District. Marijuana has been legal in the District since voters approved Initiative 71 in 2014, but not sales, which has instead emerged as a sort of gray market via the practice of "gifting" marijuana. There is widespread support for legalizing sales, from Mayor Muriel Bowser (D) to members of the Council. That would require ending a six-year-old congressional prohibition on sales, which Democrats are already moving to repeal, but which may not happen this year. And then there's the possibility that Republicans can take back control of the House next year and reinstate the ban. But at the Council, the debate is now underway.
Drug Testing
Survey: Nearly One-in-Ten Employers Dropping Drug Testing Requirements to Attract Workers. A survey of some 45,000 employers in North America and Europe finds that about one out of 10 are dropping drug testing requirements as a way to attract new hires and keep current employees. Nine percent of those responding said they had "eliminated job screenings or drug tests" as a way to either attract or keep their employees. Sixty-nine percent of respondents acknowledged experiencing "difficulty" in filling staffing positions in the current job market, a 15-year high. The increasing number of states that have legalized marijuana is also having an impact, with Amazon dropping pre-employment marijuana testing in June, and a number of cities and states have enacted policies restricting testing for marijuana.
Drug Treatment
Oregon Set to Spend $270 Million on Drug Treatment Centers as Part of Decriminalization Law. The state Oversight and Accountability Council, created as part of the successful Measure 110 drug decriminalization initiative passed last November, is set to distribute $270 million to groups treating people addicted to drugs. The council has now opened the grant process for groups to seek a share of those funds, which come from legal marijuana tax revenues as mandated by Measure 110. Meanwhile, the council is continuing to craft rules for the new Behavioral Health Resource Networks to increase access to treatment and other services. "Our vision is that by funding BHRNs, there will be a collaboration of networks that include culturally and linguistically specific and responsive, trauma-informed and gender affirming care that will meet the needs of anyone seeking services who have been negatively affected by substance use and the war on drugs," said Oversight & Accountability Tri-chair LaKeesha Dumas.
International
German Coalition Parties Agree to Legalize Marijuana. The three parties set to form the country's next governing coalition have agreed to legalize marijuana and its sale. The Social Democrats, the Greens, and the Free Democrats are prepared to "introduce the regulated sale of cannabis to adults for consumption purposes in licensed stores," according to the coalition's health group's findings paper. Legalization would ensure quality control, protect minors, and prevent the distribution of contaminated products, the paper said. It is not clear, however, whether home cultivation will be allowed.