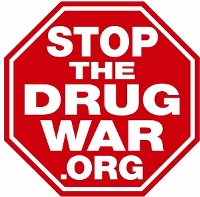 The SAFE Act would allow state-legal marijuana businesses access to banking and other financial services. It's the second time it's passed the House of Representatives
The Veterans Medical Marijuana Safe Harbor Act gets refiled, a move to block the legalization of any illicit drug in Idaho gets quashed as lawmakers cite the popularity of medical marijuana, and more.
A sticky-fingered, pill-popping North Carolina police chief goes down, a Baton Rouge narcotics cop already under indictment for corruption gets another charge, and more.
A medical marijuana bill moves in Tennessee, Idaho lawmakers defeat an anti-drug legalization constitutional amendment, and more.
Another poll reaffirms marijuana legalization's popularity, the push for legalization in Connecticut has hit a roadblock over social equity, a bill to allow smokable medical marijuana advances in Louisiana, and more.
Dallas police will no longer arrest people possessing small amounts of pot, a North Carolina bill seeks to restrict needle exchange programs, and hemp is now legal in all 50 states.
Asset forfeiture reform stalls in Hawaii but advances in Alabama, the Denver city council votes to approve marijuana deliveries and consumption lounges, and more.
The House votes to temporarily keep fentanyl as a Schedule I drug, the Minnesota pot legalization bill wins an eighth (!) committee vote, and more.
Permission to Reprint:
This issue of Drug War Chronicle is licensed under a modified
Creative Commons Attribution license
. Articles of a purely educational nature in Drug War Chronicle appear courtesy of DRCNet Foundation, unless otherwise noted.