A medical marijuana bill moves in Tennessee, Idaho lawmakers defeat an anti-drug legalization constitutional amendment, and more.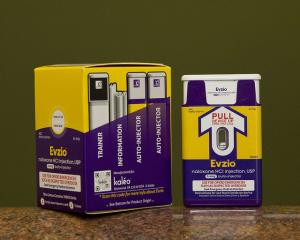 Medical Marijuana
Bipartisan Bill to Legalize Medical Marijuana for Military Vets Filed in Congress. A bill that would federally legalize medical marijuana for veterans was refiled in Congress Thursday. Reps. Barbara lee (D-CA) and Dave Joyce (R-OH), both co-chairs of the Congressional Cannabis Caucus, and nine other original cosponsors filed the Veterans Medical Marijuana Safe Harbor Act on the House side, while in the Senate, Sen. Brian Schatz (D-HI) is leading the proposal, and he's joined by five other lawmakers, including Sen. Bernie Sanders (I-VT). The bill would allow vets in states with legal medical marijuana programs to use it with a physician's recommendation, and it would allow doctors at Department of Veterans Affairs to make such recommendations.
Idaho House Kills Bill That Would Have Blocked Medical Marijuana. The House on Thursday defeated a proposed constitutional amendment that would have blocked the state from ever legalizing any illicit drug by requiring a two-thirds vote of both the House and Senate to do so. House Joint Resolution 4 failed after a half-dozen House Republicans voted against it saying Idahoans want medical marijuana.
Tennessee Medical Marijuana Bill Wins Committee Vote. A bill to allow for the use of medical marijuana, Senate Bill 667, was approved by the Senate Judiciary Committee Thursday and now heads for the Senate Calendar Committee. Companion legislation, House Bill 880, is also moving, having passed out of one House Health subcommittee and scheduled for a House Health Committee vote net week.
Harm Reduction
Pfizer to Donate One Million Doses of Naloxone in a Bid to Blunt Overdose Deaths. Responding to a record number of drug overdose deaths in the United States, Pfizer has made a commitment to Direct Relief to donate 1 million doses of the drug naloxone, which saves lives by reversing opioid overdoses.The newly committed 1 million doses are in addition to the more than 1 million doses Pfizer has donated since 2017, which Direct Relief has distributed at no cost to nonprofit, community-based organizations across the United States. Deaths and emergency room visits from opioid overdoses have accelerated during the COVID-19 pandemic. According to preliminary data released Wednesday by the Centers for Disease Control and Prevention, over 87,000 drug overdose deaths occurred in the United States in the 12 months ending in September 2020 -- the highest number of deaths ever recorded in a 12-month period.
Drug Policy
Washington Senate Approves Bill to Make Drug Possession a Misdemeanor. The Senate voted Thursday to approve Senate Bill 5476, which would make drug possession a misdemeanor. The bill comes after the state Supreme Court threw out the state's felony drug possession law, leaving drug possession decriminalized. Some legislators argued for decriminalizing drug possession; others argued for refelonizing it but making it a misdemeanor is what the Senate passed.
International
Canada Opposition MP Files Drug Decriminalization Bill. New Democratic Party Member of Parliament Don Davies, who also serves as the party's health critic, has filed a private member's bill to remove provisions criminalizing drug possession from the Criminal Code. "Decades of criminalization, a toxic illicit street supply and a lack of timely access to harm reduction, treatment and recovery services have caused this ongoing catastrophe. It's time to treat substance use and addiction as the health issues they truly are," he said at a news conference. A Liberal bill to reform drug laws filed in February doesn't go far enough, Davies said.