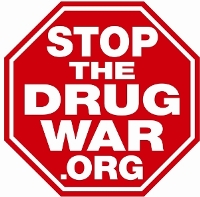 Things aren't as clear cut as they may seem.
A medical marijuana bill advances in Alabama, South Dakota lawmakers vote to delay the implementation of voter-approved medical marijuana, and more.
Asset forfeiture reform is moving in Arizona, the Connecticut governor's marijuana legalization bill gets a hearing, the Nevada legislature looks at ending the federal ban on food stamps for drug offenders, and more.
New Mexico lawmakers work to shrink four marijuana legalization bills down to one, Pennsylvania's governor pardons dozens more marijuana offenders, and more.
The DEA points to Mexican drug cartels as the nation's greatest criminal drug threat, senators in Washington state move to reinstate the state's invalidated felony drug possession law, Dallas police are pushing to stop making small-time pot possession arrests, and more.
Permission to Reprint:
This issue of Drug War Chronicle is licensed under a modified
Creative Commons Attribution license
. Articles of a purely educational nature in Drug War Chronicle appear courtesy of DRCNet Foundation, unless otherwise noted.