New Mexico lawmakers work to shrink four marijuana legalization bills down to one, Pennsylvania's governor pardons dozens more marijuana offenders, and more.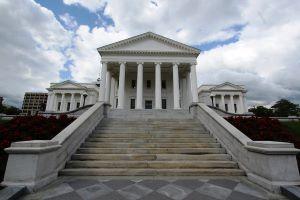 New Mexico Legislators Agree to Senate Committee Request to Consolidate Marijuana Legalization Bills
. The Senate Tax, Business and Transportation Committee on Saturday asked the sponsors of four competing marijuana legalization bills to get together this week and come up with one bill for the committee to consider and vote on this coming Saturday. That would leave legislators with just two weeks to get to a Senate floor vote before the session ends on March 20.
Pennsylvania Governor Grants 69 More Marijuana Pardons. Gov. Tom Wolf (D) on Monday announced that he had granted expedited pardons to 69 low-level marijuana offenders, bring his total of pot pardons to 95. He also pardoned another 241 non-marijuana offenders. The move comes as Wolf calls for marijuana legalization and as a bipartisan bill is now before the legislature.
Virginia Lawmakers Approve Marijuana Legalization… Three Years from Now. The House and Senate reached a deal on marijuana legalization Saturday, but in an attenuated way. The measure would not actually legalize marijuana until 2024 and would require the legislature to vote on parts of the bill again next year, both positions that have legalization advocates complaining loudly. The need for additional votes next year exposes legalization to the chance it could depend on Republican majorities in the House and/or Senate or a new Republican governor who would not be as supportive. The bill now goes to Gov. Ralph Northam (D), who supports legalization, and now some Democrats are calling on him to amend the bill and send a more complete measure to the statehouse later this year.
Washington, DC, Mayor Filed Bill to Legalize Marijuana Sales. DC Mayor Muriel Bowser (D) announced Friday that she had filed a bill to legalize pot shops in the nation's capital. DC voters approved marijuana legalization in 2014, but have been blocked from setting up a legal, regulated system of marijuana commerce because federal budget provisions bar the District from using funds to regulate and tax still federally illegal marijuana. With Democrats in control of Congress now, advocates that budget rider will now be killed, clearing the way for legal sales. The measure is B24-0114, the Safe Cannabis Sales Act of 2021.
Sentencing Policy
Virginia Legislative Bid to End Mandatory Minimum Sentences Dies. Although both chambers passed bills doing away with mandatory minimum sentencing --HB 2331to end mandatory minimums for drug offenses and SB 1443to end them for all offenses -- House and Senate negotiators failed to reach a compromise, and the bills died as the session ended Saturday.
International
Colombia Launches New Elite Military Unit to Target Coca Crops, Drug Trafficking, Armed Groups. The Colombian government announced last Friday it had launched a new, elite military unit to heighten the fight against coca cultivation, drug trafficking, and the armed groups who benefit from prohibited activities. "The unit was born to hit, repress, and break down the structures of drug trafficking and transnational threats linked to illegal mining, the trafficking of wildlife and people, and -- of course -- any transnational form of terrorism," President Ivan Duque said. The new unit of some 7,000 soldiers will be deployed to Catatumbo region bordering Venezuela and the coca-producing provinces of Cauca and Putamayo.