The DEA points to Mexican drug cartels as the nation's greatest criminal drug threat, senators in Washington state move to reinstate the state's invalidated felony drug possession law, Dallas police are pushing to stop making small-time pot possession arrests, and more.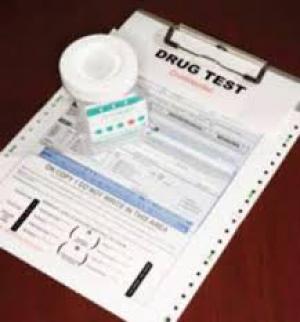 Marijuana Policy
California Bill Would End Most Workplace Marijuana Drug Tests. Assemblyman Bill Quirk (D-Hollywood) has introduced AB 1256, which would bar employers from using past evidence of marijuana use, such as hair or urine tests, to discriminate against employees. The bill is supported by CA NORML. "It is those tests that we want to ban, because they don't detect anything related to impairment," the group's longtime director Dale Gieringer said. The tests can show whether someone has used marijuana in the past, but not whether they are currently intoxicated.
Dallas Police Push No Arrests for Marijuana Possession Up to Two Ounces. Dallas Police are proposing to the city council Tuesday that it adopt a policy of no longer ticketing or arresting people caught with less than two ounces of marijuana. Pot busts accounted for 7% of all arrests in the city during the first three weeks of February, and 80% of those pot arrets were for fewer than two ounces. The proposal goes before the council's Public Safety Committee on Tuesday.
Harm Reduction
Rhode Island Senate Approves Bill Allowing Safe Consumption Sites for Illegal Drugs. The state Senate last week quietly approved SB 0016, which would authorize the creation of "Harm Reduction Centers" where drug users could inject drug under medical supervision. The bill would create an advisory committee to make recommendations to the state Health Department on regulating safe injection sites. A companion bill, HB 5245, though, is stuck in the House Committee on Health and Human Services, which has not set a date to vote on it.
Drug Policy
Washington State Senators Bill File to Bring Back Drug Possession Felony Crimes. Just days after the state Supreme Court threw out Washington's felony drug possession law, a pair of Democratic state senators, Mark Mullet and Steve Hobbs, have filed legislation to make possession of a controlled substance a felony again, SB 5468. The court threw out the law because it did not require prosecutors to prove that someone "knowingly" possessed drugs; this bill would merely add "knowingly" to the statute.
Law Enforcement
DEA Releases 2020 National Drug Threat Assessment. The DEA released its annual National Drug Threat Assessment Tuesday. The agency said that "the opioid threat remains at epidemic levels, affecting large portions of the country. Meanwhile, the stimulant threat, including methamphetamine and cocaine, is worsening both in volume and reach, with traffickers selling increasing amounts outside of traditional markets." DEA also pointed the finger at Mexican "transnational criminal organizations" as "the greatest criminal drug threat in the United States."
Washington House Approves Bill to Ban Chokeholds, No-Knock Warrants. The House on Saturday approved HB 1054, which would ban police from using chokeholds and using no-knock search warrants. The bill is now being considered by the Senate Law and Justice Committee.