Asset forfeiture reform is moving in Arizona, the Connecticut governor's marijuana legalization bill gets a hearing, the Nevada legislature looks at ending the federal ban on food stamps for drug offenders, and more.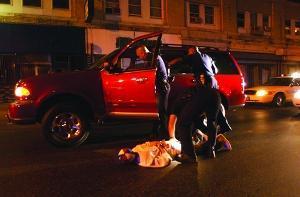 Marijuana Policy
Connecticut Marijuana Legalization Bill Gets Hearing, Police Chiefs Oppose. The Judiciary Committee is holding a hearing on a marijuana legalization bill supported by Gov. Ned Lamont (D), SB 888. At the same time, the Connecticut Police Chiefs Association is formally opposing the bill, saying it is worried legalization would make the highways less safe and invoking the opioid crisis.
Montana Lawmakers Consider Tightening Limits on Legal Marijuana. The House Business and Labor Committee on Wednesday heard testimony of HB 568, which would impose numerical and distance restrictions on legal marijuana businesses. The bill would cap the number of adult sales stores to one per 10,000 residents, with only one shop in counties with fewer than 10,000 residents. The bill would also require pot shops to be 1,000 feet away from places of worship, schools, preschools, day care facilities, parks, recreational facilities and playgrounds. The committee took no action on Wednesday.
South Dakota Lawmakers Advance Marijuana Banking Bill. The Senate Commerce and Energy Committee voted Thursday to approve HB 1203, which would let state-chartered banks do business with legal marijuana and industrial hemp businesses. The bill has already passed the House and now heads for a Senate floor vote.
Virginia House, Senate Seek Compromise on Marijuana Legalization as Saturday Deadline Looms. Legislators have about 24 hours to come to agreement on competing marijuana legalization bills passed by the House and Senate before a Saturday deadline. It looks like lawmakers will go with the House on timing, agreeing to defer legalization until January 1, 2024, while the Senate bill called for legalization on July 1. The two chambers remain split, though, on whether five current medical marijuana operators will be allowed to sell recreational weed. The House opposes such vertical integration, but the Senate would allow it if the operators pay $1 million into a Cannabis Equity Business Fund. The clock is ticking.
Medical Marijuana
South Dakota House Approves Bill Delaying Implementation of Medical Marijuana Legalization. The House voted to approve a bill delaying implementation of voter-approved medical marijuana, HB 1100. The bill was the brainchild of Gov. Kristi Noem (R), who sought a one-year delay, but the bill was amended in the House to create only a six-month delay "in the spirit of compromise."
Asset Forfeiture
Arizona House Passes Bill to End Civil Asset Forfeiture. The House on Wednesday approved a bill to end civil asset forfeiture in the state, HB 2810, which would require that the state actually convict somebody of a crime before seizing their property. The bill now heads to the Senate.
Drug Policy
Nevada Lawmakers Take Up Bill to End Food Stamp Ban for Drug Offenders. The Assembly is considering a bill that would let the state opt out of a federal 1996 "welfare reform" that banned people convicted of drug offenses from being able to receive assistance such as food stamps. AB 138, which was heard Wednesday, removes the prohibition. The bill would have originally required persons to show they were not "currently possessing, using or distributing controlled substance," but Assemblywoman Susie Martinez (D-Las Vegas), the primary sponsor for the legislation, eliminated that section. No vote was taken.
Washington Supreme Court Strikes Down Strikes Down State's Drug Possession Law. The state Supreme Court on Thursday throw out the state's felony drug possession law because it did not mandate that prosecutors prove that someone knowingly or intentionally possessed drugs. The ruling came in the case of a Spokane woman who was given a pair of jeans that had a small bag of meth in one pocket. "Attaching the harsh penalties of felony conviction, lengthy imprisonment, stigma, and the many collateral consequences that accompany every felony drug conviction to entirely innocent and passive conduct exceeds the legislature's powers, Chief Justice Sheryl Gordon McCloud wrote for the majority.