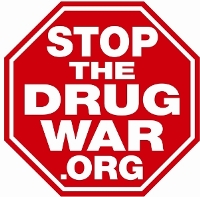 It's Friday night and I'm heading for the cocaine shop.
The will of the voters is being challenged in Mississippi, a New Mexico panel recommends higher purchase limits for medical marijuana, and more.
It's all jail and prison guards gone bad this week.
Virginia's governor says he supports marijuana legalization, New Jersey does marijuana and mushrooms decrim in wake of initiative, the White House releases Bolivian coca production estimates, and more.
The New Jersey legislature is trying to pass a marijuana decriminalization bill but isn't there yet, the New Jersey governor and legislative leaders are seeking agreement on legal marijuana taxes, and more.
Mississuppi's higest court agrees to a hear a challenge to the voter-approved medical marijuana initiative, New York City public hospitals say no more drug testing pregnant women without their consent, and more.
Madison WI ends penalties for pot use and possession, Vancouver BC to take up a drug decriminalization ordinance, Mexican marijuana legalization bill heads for a Senate floor vote, and more.
Permission to Reprint:
This issue of Drug War Chronicle is licensed under a modified
Creative Commons Attribution license
. Articles of a purely educational nature in Drug War Chronicle appear courtesy of DRCNet Foundation, unless otherwise noted.