It's all jail and prison guards gone bad this week. Let's get to it: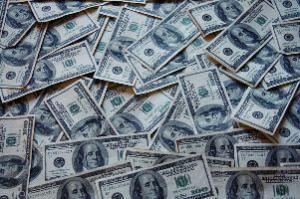 In La Grange, Kentucky,
a state prison guard was arrested Monday
after she was caught with a large quantity of drugs at the prison. Guard Ashley Scrogham Sanford, 25, was found with two different drugs and investigators found she had been paid for smuggling them in. She is charged with trafficking in a controlled substance, trafficking in synthetic drugs, possession of a controlled substance, possession of synthetic drugs, promoting contraband, and official misconduct.
In Rome, Georgia, a former prison guard pleaded guilty last Friday to taking bribes to smuggle methamphetamine, marijuana and tobacco into the Floyd County Correctional Facility. Former guard Michael L. Jones, 31, supervised inmates at a recycling center and used that position to collect packages of drugs from inmate family members (usually for $200 a package) and give them to inmates working at the center, who would then smuggle them back into the jail. He was charged with conspiratorial drug trafficking and extortion under the color of official right. He pleaded guilty to both.
In Valdosta, Georgia, a former Valdosta State Prison guard was sentenced last Wednesday to 46 months in federal prison for smuggling meth and cellphones into the prison. Melissa Crawford, 53, went down after somebody snitched her out and her vehicle was subjected to a "random" search as she arrived at work. She first attempted to drive off, nearly hitting another guard, but was stopped and admitted she was carrying drugs. A car search turned up nearly an ounce of meth, some marijuana, and four cellphones. She had previously pleaded guilty to one count of methamphetamine distribution.