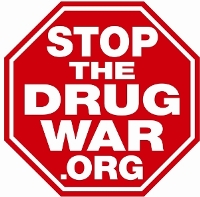 The Nebraska Supreme Court hears a challenge to the state's medical marijuana initiative, Minnesota releases an audit of asset forfeiture practices in the state, and more.
Joe Biden's approach to drug policy appears still rooted in the last century, the Trump administration releases mandatory guidelines for hair follicle testing for truck drivers, and more.
Maine finally issues its first adult-use marijuana business licenses, a mass killing at an illegal California marijuana grow leaves seven dead, and more.
The federal Medical Marijuana Research Act of 2019 is heading for the House floor, New Jersey Republican party leaders come out hard against marijuana legalization, and more.
The Nebraska Supreme Court blocks the state from voting on a medical marijuana initiative, both houses of the Virginia legislature pass marijuana expungement bills, and more.
Montana's marijuana legalizers are now facing organized opposition, House members have filed a law enforcement-supported meth bill, and more.
There is a landmark settlement in the killing of Breonna Taylor, the federal government hints at a move toward the use of hair follicle testing for federal employees, and more.
Despite marijuana legalization, Black DC residents still make up 90% of pot arrestees; human rights groups challenge a pending drug execution, and more.
Permission to Reprint:
This issue of Drug War Chronicle is licensed under a modified
Creative Commons Attribution license
. Articles of a purely educational nature in Drug War Chronicle appear courtesy of DRCNet Foundation, unless otherwise noted.