Despite marijuana legalization, Black DC residents still make up 90% of pot arrestees; human rights groups challenge a pending drug execution, and more.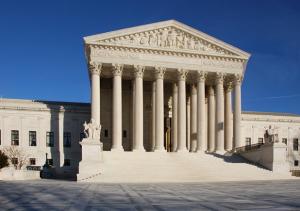 Marijuana Policy
Marijuana Legalization Appeal Receives Unprecedented Support with the Filing of Nine Amicus Briefs. Plaintiffs in a lawsuit seeking to overturn the federal law that criminalizes marijuana are getting support. Nine amicus briefs supporting the lawsuit have been filed as it goes to the Supreme Court. Those filing supporting briefs include seven members of Congress, 19 major organizations, and a pair of prominent marijuana researchers and scientists. Only eight cases since 2008 have inspired as many amicus briefs. A decision by the U.S. Supreme Court is expected during this 2020-2021 term.
Washington, DC, Still Sees Huge Racial Disparity in Marijuana Arrests After Legalization. While marijuana arrests have declined by half in the five years since the city legalized the substance, police remain far more likely to arrest Blacks than Whites on marijuana charges. Blacks still account for just under 90% of all marijuana arrests, even though they make up only 45% of the population. Similarly, while Blacks and Whites are equally likely to use marijuana, Blacks made up 84% of all public consumption arrests.
International
Human Rights Groups Slam Singapore's Planned Execution of Drug Trafficker. A 44-year-old Malaysian man, Syed Suhail bin Syed Zin, is set to be executed for drug trafficking in Singapore on Friday, and human rights and anti-death penalty advocates are crying foul, calling the country's resort to capital punishment "callous."Human Rights Watch called the pending execution "barbaric" and called for the sentence to be commuted, while Amnesty International called on Singapore to "immediately halt this callous hanging."