The Nebraska Supreme Court blocks the state from voting on a medical marijuana initiative, both houses of the Virginia legislature pass marijuana expungement bills, and more.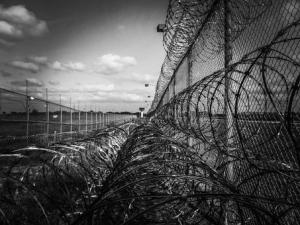 Marijuana Policy
Virginia Legislature Passes Marijuana Expungement Bills. Both the state Senate and the House approved bills this week that would allow people with prior marijuana convictions to clear their records. The House passed its bill, HB 5146, Wednesday; the Senate followed suit with SB 5043 Thursday. The House bill has now been sent to the Senate Judiciary Committee. Now, the two chambers have to negotiate their differences to get an expungement bill to the desk of Gov. Ralph Northam (D).
Medical Marijuana
Nebraska Supreme Court Invalidates Proposed 2020 Medical Marijuana Legalization Initiative. The state's highest court ruled Friday that the medical marijuana initiative set to go before voters in November will not appear on the ballot because its language violates the state's single subject rule. The 5-2 ruling came in a case from a county sheriff and reversed a ruling from the secretary of state that rejected that argument. The court held that: "As proposed, the NMCCA contains more than one subject -- by our count, it contains at least eight subjects. In addition to enshrining in our constitution a right of certain persons to produce and medicinally use cannabis under subsections (1) and (2), in subsections (3) and (4), the NMCCA would enshrine a right and immunity for entities to grow and sell cannabis; and in subsections (6), (7), and (8), it would regulate the role of cannabis in at least six areas of public life. These secondary purposes are not naturally and necessarily connected to the NMCCA's primary purpose. As such, they constitute logrolling… The decision of the Secretary of State is reversed. We issue a writ of mandamus directing him to withhold the NMCCA from the November 2020 general election ballot."
Criminal Justice
Bipartisan Trio of Senators File Bill to Stop Feds from Throwing Drug Defendants in Jail Before They're Convicted. Sens. Dick Durbin (D-IL), Mike Lee (R-UT), and Chris Coons (D-DE) have introduced a bill that could potentially keep people charged with federal drug crimes out of unnecessary pretrial detention. The Smarter Pretrial Detention for Drug Charges Act of 2020 would change federal bail policies that currently presume people facing drug sentences of 10 years or more will be detained before trial. Under this bill, people facing such charges would no longer be treated with the presumption that they would be denied bail. Bail could still be denied, though, in the case of flight risk or danger to the community. The bill has the support of criminal justice reform groups across the political spectrum. The American Civil Liberties Union, the Innocence Project, and the Drug Policy Alliance all support it, as do Americans for Prosperity, Justice Action Network, Americans for Tax Reform (federal pretrial detention costs taxpayers $18,615 per defendant), and FreedomWorks.