There is a landmark settlement in the killing of Breonna Taylor, the federal government hints at a move toward the use of hair follicle testing for federal employees, and more.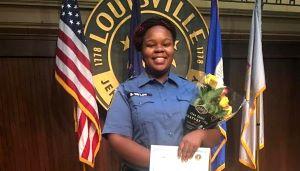 Medical Marijuana
Utah Lawsuit Over Legislature's Replacement of Voter-Approved Medical Marijuana Initiative Dropped. Proponents of a voter-approved medical marijuana initiative have dropped a lawsuit challenging the state legislature's replacement of it with a more restrictive program have dropped their lawsuit against the state after the legislature backed off of a plan to have the state dispense the medicine to qualifying patients.
Drug Testing
Feds Push for Hair Follicle Drug Testing Despite Known Racial Disparities in Results. The Department of Health and Human Services has announced a proposal to set scientific and technical guidelines for the use of hair follicle specimens for drug testing federal workers—even though the hair follicle tests are known for producing racially disparate results. The proposal would allow executive branch agencies "to collect and test a hair specimen as part of their drug testing programs with the limitation that hair specimens be used for pre-employment (i.e., for applicants applying for federal testing designated positions) and random testing."
Law Enforcement
City of Louisville Reaches Settlement with Breonna Taylor Family. The city of Louisville has settled a lawsuit with the family of Breonna Taylor, the black women killed by Louisville police in a badly botched no-knock drug raid in which no drugs were found. In addition to a $12 million cash settlement, the settlement will require police commanders to approve all search warrant application, require police to undergo extensive risk assessments before applying for a warrant, and require that an EMT or paramedic by on site during the execution of search warrants. The settlement does not impact ongoing criminal investigations of the police involved in the raid.
International
UN Human Rights Chief Calls for End to Policies, Rhetoric That Lead to Abuses and Killings in the Philippines. United Nations High Commissioner for Human Rights Michelle Bachelet said Monday that the Philippine government should change policies that lead to killings and other human rights violations. Her remarks came during her opening statement at the 45th session of the Human Rights Council in Geneva. She said that human rights principals "require accountable policing and access to justice help to avert the escalation of tensions and grievances into violence and conflict." Bachelet acknowledged that the Philippine government has committed to investigate more than 5,000 drug war killings, but said that was just a first step. "We are seeking details from the government so we can advise and assess the review panel's scope, process and efficacy," Bachelet said. "However, beyond this initial process, there is clearly an urgent need to revoke the policies that continue to result in killings and other human rights violations, to bring to justice the perpetrators, and to halt the use of rhetoric inciting violence against people who use or sell drugs."