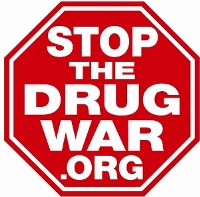 The practice is "bad law and bad criminal justice policy," the author concludes.
There are some policy prescriptions that could lower that toll, but some other politically popular ones would likely increase it.
Oregon drastically reduces the daily purchase limit for patients, Oklahoma continues to try to get its nascent system up and running, and more.
More jail and prison guards gone bad, a kinky New Jersey cop is in trouble, and more.
New polls in New Jersey and Wisconsin show solid support for marijuana legalization, Chicago harm reduction pioneer Dan Big has died too early, the FDA approves clinical trials of psilocybin for treatment-resistant depression, an Ohio drug defelonization initiative is on the November ballot, and more.
An Arizona prosecutor gets challenged for trying to profit off small-time pot offenders, Oregon regulators slash the daily purchase amounts for medical marijuana patients, a Louisiana prisoner featured in the Chronicle years ago gets a break, and more.
Even as a California safer injection site bill approaches final passage, the Justice Department takes aim at the harm reduction practice; state financial regulators want Congress to act on marijuana banking, and more.
The Trump administration has a secret committee to trash pot, Canada okays a roadside drug testing device for motorists, Illinois becomes the latest state to allow medical marijuana as an alternative to opioids, and more.
Permission to Reprint:
This issue of Drug War Chronicle is licensed under a modified
Creative Commons Attribution license
. Articles of a purely educational nature in Drug War Chronicle appear courtesy of DRCNet Foundation, unless otherwise noted.